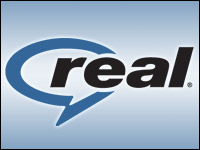 Intel is buying about 190 patents, 170 patent applications, and next-generation video codec software from RealNetworks.
The terms of the sale will allow RealNetworks to retain certain rights to continue using the patents in current and future products.
In addition to the sale, RealNetworks and Intel signed a memorandum of understanding to collaborate on the development of the video codec software and related products.
RealNetworks will be able to monetize these assets, generating additional capital for investment in new businesses and markets, said President and CEO Thomas Nielsen.
Many of RealNetworks' products have diminished in popularity over the years, said Timothy C. Bradley, an intellectual property attorney with Coats and Bennett.
"They now are one of the few streaming providers that require the download of a separate streaming client, require a user registration, etc.," he told the E-Commerce Times. "By selling these intellectual property assets, RealNetworks can leverage their patents — which have a finite life and won't retain value forever — to obtain capital for new ventures."
Intel's Plans
Intel hasn't announced specific plans for the patents or the software, spokesperson Sumner Lemon told the E-Commerce Times.
"I would say there are two parts to this deal," Lemon said. "The acquisition of these patents will expand our already diverse portfolio of patents and intellectual property. Also, in general, we recognize there is a growing need to deliver a high-quality user computing experience across a wide array of devices."
Not Just a Chip Maker
There are a number of advantages, in fact, to Intel, Nathan Brookwood, research fellow with Insight 64, told the E-Commerce Times.
"Intel has an enormous investment in software at this point," he said, "something that many people don't realize. There are thousands of Intel engineers that go to work every day to write code. Some of this code supports its chips; other code-writing endeavors are for operating systems."
Also, video can require a complex array of tools and applications, and the RealNetworks' IP portfolio will be valuable in that respect, Brookwood added.
Intel has been trying to establish itself as a player in the entertainment arena, most notably by hiring Black Eyed Peas front man wil.i.am as director of creative innovation, Bradley noted. "By gaining access to the RealNetworks patent portfolio, Intel can continue this transition, offering more in the increasingly popular audio and video streaming market."
Intel is clearly broadening its approach to market, Charles King, principal with Pund-IT, told the E-Commerce Times, pointing to another acquisition the company announced this week, that of the InfiniBand standard from Qlogic for US$125 million.
"However, it's important to remember that as it launches development efforts or makes acquisitions, it will still be looking ahead to assembling these technologies into feature sets and tools that it believes that its OEM customers will need in the future."
RealNetworks is a classic example of that, King said. "At CES during the Ultrabook launch, its executives spoke of lifestyle features in portable or mobile devices and how higher-end media and graphics are pushing down into smaller and smaller computing devices."
IP Insurance
Patent protection is likely another aspect to the acquisition, Brookwood speculated.
"I am sure that they when they look at what RealNetworks is doing regarding videos, they see an opportunity to enhance their own products. But they also see an opportunity to bolster their own inventory of IP to protect them and their customers with regard to any potential litigation that might come down the road."