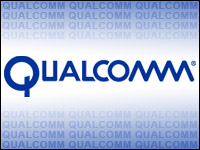 Qualcomm has taken the unusual step of restructuring its organization in order to better protect its patent portfolio.
There are other reasons for the move as well, the company said Thursday, including the ability to more quickly deliver products to customers. However, it emphasized the patent protection element in particular.
The move is not being made in anticipation or reaction to third-party actions or claims, Qualcomm noted.
While firms can reorganize for many reason, patent protection is usually not a lead factor. That may change, though, as patents are increasingly viewed as the crown jewels of companies' go-to-market strategies — especially in the mobile space.
Certainly the need to protect a patent — and in the case of a competitor, disable it — has fueled other corporate strategies just as significant. Acquisitions are one example; multi-country lawsuits are another.
Qualcomm did not respond to our request for further details.
The Open Source Piece
Under the new corporate structure, the Qualcomm Inc. parent company will include corporate functions, most of Qualcomm's patent portfolio, and a new wholly owned subsidiary, Qualcomm Technologies.
This new subsidiary will be comprised of most of Qualcomm's research and development operations, as well as product and services businesses including QCT, its semiconductor business.
The change reflects a structure that has been in place for some time, according to Qualcomm. One reason it is formalizing it now is that it expects QTI and its subsidiaries' product and services businesses to step up their use of open source software. The new structure will help ensure that QTI and its subsidiaries' activities do not lead to the licensing of any of Qualcomm Inc.'s patents.
How It Works
After the reorganization, QTI and its subsidiaries will own patents developed specifically to provide open source software contributions. The rest of the company's patent portfolio will be owned by Qualcomm Inc., as it is right now. Qualcomm Inc. will also maintain sole rights to grant licenses.
The company plans to have the new corporate structure go into effect during the first quarter of 2013. The change won't impact its financial reporting.
A Tricky Structuring
If Qualcomm is hoping to render itself immune to patent infringement suits with this restructuring, it will have to be a very complicated affair. If the company were to separate its intellectual property into a separate entity that only held the IP, it might be possible, White & Case Partner Bijal V. Vakil told the E-Commerce Times.
Based on the firm's description of its restructuring, however, it doesn't seem as though it is taking that approach.
"If the separate intellectual property holding company is owned or controlled by the manufacturing arm, they will likely still be subject to patent suits," Vakil said.
Smart Strategy
Still, the move is a smart one even if the company has not carved out an impenetrable zone of patent suit protection, said Kevin C. Taylor, partner at Schnader Harrison.
"I think the structure will go far to protecting its IP assets," he told the E-Commerce Times.
One reason is that all the licensing rights are to be kept by the parent company. That decision could have unrelated benefits as well, he added. "It could help the market more accurately value the patents for monetization," Taylor said.
Protecting the Mobile IP
The patents Qualcomm seems most intent in protecting are those related to 3G and 4G.
"This certainly has everything, or at least much, to do with products that will be based on its Snapdragon chips," Taylor said.