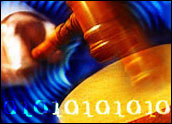 PayPal has agreed to pay a US$200,000 fine and to stop taking betting payments from New York residents by the end of the month as part of an agreement reached with state Attorney General Eliot Spitzer.
Spitzer said the fine represents "disgorged profits" that PayPal made from processing gaming payments, a penalty fine and the cost of the investigation.
"This case shows that we intend stop any company who facilitates illegal gambling transactions," he noted in a statement.
Alternative Treatment
In June, Spitzer announced that Citibank had agreed to block payments to known online gaming sites through customers' MasterCard and Visa accounts.
But many gaming sites, he added, encourage use of PayPal and related services, and theyoften disguise gambling payments as cash transfers, "undermining the efforts of credit card issuers to block gambling-related transactions."
In a statement, PayPal said the settlement does not mean it admits to having violated any laws. "PayPal is taking this action in voluntary cooperation with the attorney general," the company said.
The agreement also enlists PayPal's help in identifying other illegal uses among PayPal members, such as sites that offer prescription drugs for sale without a doctor's order.
Drop in Bucket?
In the agreement, investigators noted that an estimated $4 billion will be spent this year by U.S. residents at online casinos, most of which operate from offshore locations.
Although most states ban bookmaking and other forms of gambling, they generally have not been aggressive in pursuing offenders. PayPal continues to face scrutiny from federal investigators, however.
The company might have been anxious to clear the New York case from its books before attempting to close its acquisition by eBay by year-end. In fact, eBay announced earlier this week that federal antitrust regulators will let the deal move forward without additional scrutiny, and PayPal announced Wednesday that its shareholders will vote on the buyout October 3rd.
EBay spokesperson Kevin Pursglove told the E-Commerce Times that the auction giant decided to phase out PayPal's gambling operations in part because of the regulatory issues surrounding online gaming, but also because that branch of PayPal's businessdoes not fit with the overall objective of the acquisition.
"We have some plans to expand how we use PayPal, but in different directions," Pursglove said.
Eyes on Web
Spitzer has become synonymous with aggressive prosecution of Internet-related laws. In May, he filed a civil suit against online marketer MonsterHut, claiming it violated antispam laws. He also pursued banking giant Merrill Lynch over its analysts' ratings of Internet stocks, eventually winning a $100 million out-of-court settlement.
Last year, his office reached a settlement with CompUSA over allegedly deceptive online advertising tactics and oversaw the criminal prosecution of a regional Internet service provider, which resulted in a guilty plea regarding facilitation of child pornography.
And Spitzer has been one of the most vocal of the state attorneys general in the Microsoft antitrust trial, demanding that the toughest possible sanctions be levied against the software giant.