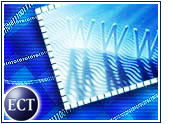 Expanding its service offerings as it awaits eBay's buyout, PayPal said it will begin offering users direct access to U.S. postage through an alliance with Stamps.com.
The two companies said the new service, which will let users buy and print U.S. Postal Service stamps through their PayPal accounts, will be in place in time for the holiday season.
That is about the same time that eBay expects to close its planned US$1.5 billion acquisition of PayPal, which has sparked its share of controversy.
More Options
The Stamps.com program is aimed at beefing up PayPal's shipping services, which debuted last month. Those services let PayPal users include shipping costs in the price they pay for items, most notably products purchased through auctions on eBay.
According to PayPal, 15,000 users took advantage of its new shipping service during the first month.
"Since many of PayPal's sellers have a strong preference to ship via the U.S. Postal Service, our integration with Stamps.com should further increase the popularity of PayPal shipping products," said Peter Ashley, PayPal's director of business development.
Earnings Awaited
The news came on the eve of PayPal's second-quarter earnings announcement, which is being closely watched because it could have a strong impact on the company's stock price.
Because eBay's offer to buy PayPal comes with a fixed exchange ratio, the deal's value is tied to eBay's share price. At the time the acquisition was announced, PayPal shares were at $23.61, well below the company's recent high of $30, a mark reached shortly after PayPal made bullish comments about its second-quarter earnings and revenue growth.
"PayPal is a growth story, and investors responded to that," Morningstar.com analyst George Nichols told the E-Commerce Times.
Quiet Comeback
Stamps.com, meanwhile, has quietly written its own dot-com survival story. Left for dead in the midst of the shakeout, Stamps.com has seen its share price rise to $4.10, largely on the strength of its business partnerships with Microsoft and HP, among others.
Just last week, Stamps.com announced that the U.S. Postal Service has approved its NetStamps printable stamps product, making it the first vendor cleared for that use.
"This feature promises to dramatically increase the convenience and hence the value proposition of the Stamps.com service," said Stamps.com CEO Ken McBride.
The new alliance with PayPal — and by extension, eBay — can only help solidify the company.