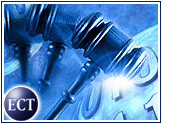 In a Delaware court earlier this week, Kathleen Rooney, a PayPal shareholder, filed a complaint related to eBay's acquisition of PayPal. The complaint, which was followed by another lawsuit filing by shareholder Louis Crespo, seeks class-action status.
Both suits, filed in Delaware Chancery Court, seek an injunction against the consummation of the PayPal acquisition. They charge that the deal represents a breach of the companies' fiduciary duty to shareholders and that the price eBay is paying for PayPal is unfair and inadequate.
Under the terms of the acquisition, each share of PayPal will be exchanged for .39 shares of eBay. Based on eBay's Thursday closing price of US$60.55, the merger values PayPal at about $23.61, more than $3 above last week's close of $20.
PayPal was trading at $23.37 at midday Friday. The company's shares have traded up strongly since February, when it became the first e-commerce firm to pull off an initial public offering in more than a year.
Typical Shareholders?
The lawsuits focus on statements in PayPal's annual report that indicate the company's financial results and growth prospects could be hampered if any problems arisein its dealings with eBay.
According to eBay spokesperson Kevin Pursglove, "Legal filings of this nature are very common following major acquisition announcements, and they are rarely successful.
"The claims in this action are meritless," he added, "and we shall vigorously defend ourselves."
In a filing with the U.S. Securities and Exchange Commission, PayPal also said that the charges are without merit.
Lofty Valuation
"Based on what I've seen, I don't think these lawsuits are likely to go anywhere," Morningstar.com analyst David Kathman told the E-Commerce Times.
Even so, he pointed out that lawsuits are common in acquisitions, especially when the deals involve companies that are so hard to value.
"You can always find somebody to say that the target company is worth more than it's being acquired for," Kathman said. "So somebody files a lawsuit and hopes they'll get lucky with a settlement.
"I'm not paying too much attention to these suits," he added.
'1999 Dollars'
Although the lawsuits were filed by PayPal shareholders who feel eBay did not pay enough, Frost & Sullivan research analyst Stan Prescott said he believes the deal's valuation actually is high.
"EBay has 1999 market-cap valuations, and the company is paying 1999 dollars for PayPal," Prescott told the E-Commerce Times.
He added that "eBay is so highly valued in the market right now, it's as if the company was never affected by the economic downturn."