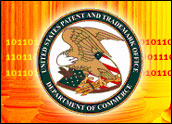 Witnesses squared off at a Senate subcommittee hearing on Thursday that focused on the controversial and combustible subject of patent assertion entities, also known as "patent trolls."
The Senate Subcommittee on Consumer Protection, Product Safety and Insurance held the hearing, with both advocates and critics of the current system testifying.
Exhibit A from some witnesses were the letters sent to companies by patent trolls demanding payment in answer to alleged infringements. Witnesses said many of these letters are deceptive and little more than an attempt to shake down companies that don't want to be burdened with high legal bills to fight the claim. Oftentimes they are about everyday technology such as WiFi or online shopping carts.
'This Is About Fear'
"These demand letters are often vague, lacking basic detail of what the recipient does to allegedly infringe the patent at issue," Julie Samuels, a senior staff attorney at the Electric Frontier Foundation, said in her testimony. "The letters frequently list patent numbers without detailing which parts of the patent — which typically comprises many pages of dense technical content and legalese — are at issue."
Another witness, Mark Chandler, general counsel at Cisco Systems, went so far as to call some PAEs "charlatans, dressed up as innovators."
This is "all about fraud," said witness Jon Bruning, attorney general in Nebraska. "This is about extortion. This is about fear."
On the other hand, some witnesses described a system that could easily be skewed against the "little guy" and decried attempts to tilt the playing field even more.
Bad actors undoubtedly exist, said Professor Adam Mossoff of George Mason's Center for the Protection of Intellectual Property, "but whether such bad actors exist in large enough numbers today to cause a breakdown in the patent system requiring a systemic intervention via legislation or regulation is an entirely different question — and it is a question that remains largely unanswered."
Pending Legislation
The legislation under consideration by the Senate would be a companion bill to Rep. Bob Goodlatte's (R-Va.) Innovation Act. Goodlatte's bill would require more specific claims in the demand letters that patent holders send.
Among other things, the letters would have to list the products and patents in question. The legislation would also require court action before the defendants could initiate the discovery process. Under the legislation, anyone who brings a suit to court and loses may have to pay the winning company's court costs unless the suit was "substantially justified."
Such specificity in the demand letters would be a significant advantage to the companies receiving them,White & Case partner Bijal Vakil told the E-Commerce Times. Otherwise, they wind up spending significant amounts of money to attempt to comprehend baseless patent claims, he said.
"This type of procedure would significantly reduce the number of patent troll complaints in the district court," Vakil added.
Loser Pays
The "loser pays" requirement in the law would also be a significant disincentive to these suits, Bernard Knight, Jr., a partner with McDermott Will & Emery, told the E-Commerce Times.
"The economic model currently employed by some NPEs is to file suit against an unsuspecting user of a technology arguably covered by their vague patent in the hopes of squeezing out a favorable settlement," he said. "This approach has been successful in many cases because of the high cost of defending district court litigation. Unfortunately, many small companies have been the victims of this tactic."
On the other hand, there are critics who say that the legislation as currently drafted in the Goodlatte Bill is too broad in that it is not limited to suits filed by patent trolls, Knight pointed out.
For example, "as drafted in the Goodlatte Bill, the loser-pays legislation would also be a disincentive for small companies to file a suit to protect their intellectual property rights because they may not have the funds to pay the fees and costs of litigation if they do not prevail," he said. "In addition, many have criticized the legislation because it requires the award of fees and costs unless the losing party was 'substantially justified.'"
This aspect of the loser-pays proposal has two concerns, he says. First, it takes away from the judiciary what has generally been in their discretion.
"Second," he concluded, "it is difficult to decipher what the phrase 'substantially justified' might mean."