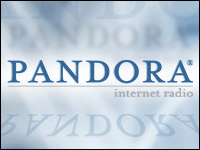 Pandora reported a 62 percent increase year-over-year in active users for its fiscal fourth-quarter, which ended Jan. 31, along with a 74 percent increase in advertising revenue and a 99 percent rise in listening hours.
However, those gains were accompanied by increases in royalty payments the online radio provider had to pay to content owners, and its overall performance fell short of analyst expectations. The stock priced dropped by some 24 percent after Pandora released the figures.
Pandora reported a loss of 3 US cents a share and revenue of $81 million for the quarter. Wall Street analysts had expected a loss of two cents a share and revenue of $83 million. Content-acquisition costs reached $48.2 million in the quarter, compared with $23.9 million a year earlier.
The company also revised its first-quarter revenue guidance downward, to $72-$75 million.
A Flawed Model?
The stock downturn reflects investor fears that Pandora is not just experiencing new company growing pains, but that its model may be inherently flawed. The more popular it becomes, the more it has to pay in royalty fees.
"The service is employing the old, broadcasting model, where they pay for content, which they use to attract an audience, which they then sell to advertisers," Lance Strate, professor of communication and media studies at Fordham University, told the E-Commerce Times.
"Expect them to radically change their model, or disappear from the online environment," he said.
Concern over the business model is not limited to Pandora, Lee Simmons, IPO industry specialist at Dun & Bradstreet, told the E-Commerce Times.
"New Internet music-streaming companies all face these costs, and they don't always have the cash to pay for the royalties," he said.
If a company doesn't keep a sharp eye on costs and cash flow, it could easily be sunk, Simmons noted.
That doesn't mean he's ready to write off Pandora, though, which is proving to be among the top providers in this space.
"Pandora is in high-growth mode," said Simmons. "[The] company is expanding rapidly, and it has a great opportunity to realize its upside potential." That potential includes its brand name and a user base growing at a rate that shows little sign of abating.
Monthly Figures
Indeed, perhaps to quell questions about its future, Pandora announced that it will begin releasing its user stats on a monthly basis.
Its numbers for February indicated an increase in its share of the total U.S. radio listening market — to 5.74 percent from 2.90 percent at the same time last year. Total listener hours reached 975 million, an increase of 101 percent from 483 million during the same time period last year. Active listeners for the month reached 49 million, an increase of 57.5 percent from 31 million during the same time period last year.
Get the Scaling Right
Scaling is one problem in particular Pandora must tackle if it wants to right its business model, David Tomczyk, assistant professor of management at the Quinnipiac University School of Business, told the E-Commerce Times.
"The company is trying to find the balance between free users and paid users — the freemium model popular with many Web-based businesses. The challenge is offering a free model to attract customers and a premium service that's interesting enough people would be willing to pay for it," Tomczyk explained.
Most people will choose the free accounts, and Pandora is attempting to monetize those as best as possible with short ads every few songs, he noted. Now the company has to decide whether to increase the number of ads in order to cover growing expenses for its bandwidth and server needs, he said. Getting that balance right could mean the difference between success and failure.
Pandora did not respond to our request to comment for this story.