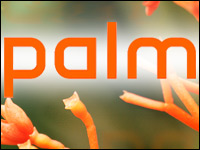 Now that rumors of Palm putting itself up for sale are being substantiated left and right, speculation turns to suitors. Which companies would most enliven the smartphone market by purchasing the company that nearly single-handedly developed the PDA space lo those many years ago?
Prospective acquirers fall into several categories: PC manufacturers looking to get into the smartphone game; other mobile phone manufacturers that seek a foothold in the smartphone market; and smartphone manufacturers that could use Palm's highly regarded webOS platform.
The best options for Palm itself would be the PC makers, Andy Castonguay, director of mobile device research with the Yankee Group.
The two names most-often mentioned are Dell and Lenovo, he told the E-Commerce Times. These companies would provide ample opportunity for Palm to extend its existing portfolio of devices, he explained, and integrate the award-winning Palm webOS into additional market segments.
Expansion Angle
Manufacturers such as Dell, Lenovo, and Asus have good penetration in the enterprise PC market.
"All three have a strong manufacturing base," noted Castonguay, "but they face growing expectations in the mobility market."
That market, of course, reaches many more consumers than does B2B computer sales, so Palm could benefit any PC maker with a strong manufacturing and distribution position by supplying both a product line and the potential to cross into the consumer space.
For Palm, such an acquisition would deliver expanded exposure of its operating platform, opined Castonguay. In addition, in the cases of Dell and Lenovo, "deep pockets" could make what appears to be a distress sale much more positive for both Palm as a company and its shareholders.
Competition Angle
Another group of companies could benefit from acquiring Palm: those that have strong penetration in the mobile handset market in Asia but need to beef up their smartphone offerings and gain a foothold in North America, explained Castonguay. That group includes Huawei and ZTE.
Both of those companies, he noted, are looking to expand into geographic areas where the Palm platform already has a strong user base.
The last category of potential buyers comprises companies that already have solid smartphone offerings but could use the excellent functionality and user interface of Palm's operating platform. That group includes arch-rival Research In Motion, maker of the BlackBerry line of devices, and HTC.
"Nokia has been bandied about as a potential suitor," said Castonguay, "but it's done a tremendous amount of investment in Symbian and is on schedule to do two upgrades of that mobile platform this year."
Since Nokia already has a "global ecosystem" in place to support that platform, he argued, such an acquisition wouldn't be productive.
Are There Apps for That?
No matter which company buys Palm, the webOS operating platform will enter the deal at a substantial deficit in terms of applications offered for smartphones that run it. Currently, about 3,000 applications are available for webOS, a number that pales against the 30,000 offered for Android-based devices and the whopping 150,000 available for the iPhone.
Still, 3,000 apps is nothing to sneeze at, Josh Martin, senior analyst with Strategy Analytics, told the E-Commerce Times.
"If you went into a store with 3,000 items for sale, you'd think it was a substantial inventory," Martin said. However, the quality of applications is the key to a smartphone's popularity, and app quality stems directly from the developer community willing to work on a particular platform.
"It's a catch 22," explained Martin. "If you don't have users, you don't have developers. And if you don't have developers, you can't attract users."
In the app developer community, he said, the iPhone reigns supreme, followed by Android, and then "everything else."
Large sites like Facebook and other social networks will work to make sure apps are available for all platforms, Martin stated.
However, whichever company purchases Palm will still have to contend with its leg-behind status in terms of the options available to the consumers who want to add functionality to their smartphones.