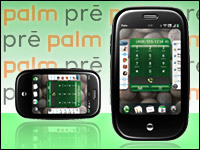 Verizon Wireless is offering steep discounts on the troubled Palm Pre Plus and Pixi Plus handheld devices. On its site, it has slashed the prices of these devices from US$250 to $50, and $150 to $30, respectively. It's also offering customers a buy one, get one free deal.
Wal-Mart customers can get a $50 mail-in rebate for the Pixi Plus which they can pocket, since the phone is offered for free. The Pre Plus is also free, but there's no money-making rebate offer attached.
Is Verizon trying to get rid of the ailing Palm as its partner? Or trying to enlarge its customer base?
Sweet Deals From Verizon
Verizon requires a two-year data contract with the purchase of a Pre Plus for $49.99 or a Pixi Plus for $29.99. With its buy one, get one free deal, customers will effectively pay $25 each for two Pre Plus devices, and $15 each for a double order of Pixi Plus devices. Shipping is free.
The price includes limited use (5-GB monthly cap) of the Mobile Hotspot service, which turns them into WiFi hotspots. Unlimited use costs $40 a month.
Verizon Wireless did not respond to requests for comment by press time.
A Different Drummer
Although Wal-Mart is a Verizon reseller, it's taking a different route to discounts. It offers the Pre Plus and the Pixi Plus free. They come with free Mobile Hotspot use and free shipping.
Further, Wal-Mart offers Pixi Plus buyers a $50 mail-in rebate from LetsTalk.com.
LetsTalk.com is an aggregator site that offers buyers of the communications devices it sells additional rebates if they sign up for other products such as magazine subscriptions.
Palm Under Pressure
The discounts, coming on top of Palm's dismal third quarter, don't look good for the handset maker.
"Our recent underperformance has been very disappointing," Palm chairman and CEO Jon Rubinstein said when announcing the results in March.
Underperformance indeed: Palm shipped 960,000 smartphones during the quarter, 23 percent up from the previous quarter. However, it sold less than half that number — just 408,000 smartphones, down 29 percent from the previous quarter's figure.
That means Verizon Wireless has a lot of Palms on hand, which could explain the tremendous discounts the carrier is offering.
"It definitely looks like they're trying to move inventory," Josh Martin, a senior analyst at Strategy Analytics, told the E-Commerce Times. "Their channels are full of product."
Making It Up on the Swings
Those deep discounts will cut into Verizon Wireless' profits to some extent, but they'll be offset by the two-year contracts purchasers must sign with the carrier.
"Verizon sees the contract as more valuable than the handset," Carl Howe, director of anywhere research at the Yankee Group, told the E-Commerce Times. "It's the same reason that AT&T sells a $600 iPhone for $199. Consumers don't do the math on the total cost of ownership over two years."
Indeed, AT&T offers a slew of free cellphones with two-year contracts on its Web site.
This long-term calculation has a powerful attraction for carriers.
Verizon is using the same tactic as Wal-Mart for its HTC Droid Eris smartphone on the LetsTalk.com site. Buyers get a mail-in rebate of the device's $149.99 price plus a $50 mail-in rebate coupon from LetsTalk.
T-Mobile has a similar offer on LetsTalk.com for the Nokia Nuron smartphone. Shipping is free for both the Droid Eris and the Nuron.
Palm's Up for the Future
Despite Palm's poor showing, company CEO Rubinstein struck a positive note last month when discussing what lay ahead.
"The work we're doing to improve sales is having an impact. We're making great progress in future products, and we're looking forward to upcoming launches with new carrier partners," he said.
One of those new carrier partners will be AT&T.
However, that deal might be in for some renegotiation — the carrier will offer the Pre Plus at about $150 and the Pixi Plus at about $50 after a $100 mail-in rebate and with a two-year service agreement, according to a posting on Palm's blog.
Palm is also banking on its webOS operating system, which Rubinstein said will provide it with "a considerable and growing advantage" in the future.
Perhaps. Success is contingent upon Palm's being able to attract enough app developers, and that could be a problem with Apple luring so many of them to work on products for the iPhone and, now, the iPad.
"The mantra for apps is 'Build up a big customer base, and the developers will come,'" Yankee Group's Howe said. "Palm's current efforts are trying to get that customer base in place."