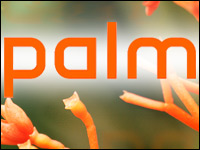 Palm has issued sales projections that are much worse than expected — even though expectations were already low — sending its shares plummeting by 27 percent as of mid-day Friday and prompting discussions about whether the company has any future at all.
In the third quarter of fiscal year 2010, which ended Feb. 26, 2010, Palm's total revenue on a GAAP basis was US$349.9 million. Though it was a 286 percent increase from the same quarter the previous year, analysts were not impressed. When the year-ago figures were reported, Palm had not yet shipped its Pre — the device expected to save the company.
The company also posted a $18.5 million loss, compared with $95 million the same quarter a year ago. However, it was its guidance for Q4 that flummoxed analysts. Palm expects sales of $150 million; Wall Street analysts expected it to project $305 million.
As a consequence, the stock was hit with multiple analyst downgrades, Fred Ruffy, senior trading analyst with WhatsTrading.com, told the E-Commerce Times.
Whether the company can survive this latest setback depends on its short-term cash flow and its long-term plans for repositioning. Both prospects appear dubious. In February, it announced it had $500 million in cash on hand, but analysts appear doubtful this will be enough of a cushion, given the company's burn rate.
More worrisome are its long-term plans to rebuild itself around webOS, which to date have not borne fruit.
Still, Palm's technology does not appear to be at the root of the company's problems.
Fighting Ghosts
Rather, Palm has been fighting intangibles that are much harder to vanquish, said Azita Arvani of the Arvani Group.
"This is a classic case of where a good technology alone cannot turn around a company," she told the E-Commerce Times. "I believe Palm has come up with an excellent product, both in terms of its operating system and its hardware, but it has had three mountains to climb."
These include a problem with branding, a lack of compelling third-party applications and competitive pressures, Arvani said.
"The old Palm devices had great loyal followers, but it seemed like too much time passed before the new Palm was reborn, and meanwhile, they lost those customers," she explained. "And, I don't think the company did enough to take advantage of the old brand and connect up with the positive aspects of the old Palm brand. Instead, they went for a more technology-based branding that may have enticed those of us in the industry, but didn't connect up with the consumers."
App developers, meanwhile, began to gravitate toward phones that had larger installed bases, which made attracting good applications to the webOS platform harder than expected. That, in turn, affected the functionality available to consumers.
Its marketing hasn't been the best either, Arvani noted, which could be a critical failure, given the intense competitive pressure that Apple has brought to bear on the smartphone industry.
Indeed, when trying to figure out what went wrong with the Palm, the best one can come up with is its shoddy marketing, said Patrick Gilbert, CEO of 4Smartphone.
"This is not a tech or design issue — the problem is they haven't been able to reach out to users or the developer community," he told the E-Commerce Times.
There are a lot of great features on the Palm products, he added, such as multiple exchange account support and contact integration. However, "not enough people know about them. There is just no buzz around their devices."
There's actually more buzz around Windows Mobile 7 than around Palm, Gilbert said, "which is downright scary."
Patent Fight
At this point, the best bet for Palm is to be acquired, suggested Erik Sherman, an analyst with Bnet.
"Google or Microsoft might want it for a patent fight against Apple, and Apple might want it for the same reason," Sherman told the E-Commerce Times.
It's unlikely a company would acquire it to actually reposition it for the market, though, said Sherman. The bottom line is that "Palm never figured out how to make something that people want."