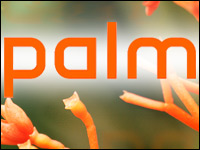 Palm's warning Thursday that revenues for fiscal year 2010 will be "well below" its forecast of US$1.6 billion to $1.8 billion has raised questions regarding its ability to survive as an independent company.
The company's stocks closed at $6.53 Thursday, $1.56 down from the previous day's close of $8.09.
In disclosing Palm's poor performance, CEO Jon Rubinstein said the company had miscalculated consumer demand for its devices. However, he said its carrier partners are working closely with it to increase awareness and drive sales.
However, Palm's shares have been falling for weeks on reports that sales through Verizon, the company's latest carrier partner, have been weaker than expected since the carrier began offering Palm's webOS devices in January.
Palm's Problems
Issuing its warning of poorer-than-expected earnings Thursday, Palm blamed "slower than expected consumer adoption" that has resulted in lower and deferred orders from carriers.
"Driving broad adoption of Palm products is taking longer than we anticipated," Rubinstein said. "Our carrier partners remain committed, and we are working closely with them to increase awareness and drive sales of our differentiated Palm products."
Carrier partner commitment is one of the bugbears Palm faces. "Perhaps carriers aren't promoting the Palm because they don't have a lot of skin in the game," Carl Howe, director, anywhere research at the Yankee Group, told the E-Commerce Times. "Except for Sprint, Palm's products aren't their 'hero' devices, the ones that will turn their fortunes around. Also, since they're Sprint's 'hero' devices, Verizon and other carriers may consider that Palm's products are a competitor's devices."
Another problem may be a dearth of advertising. There are few Palm ads out there on the Web or on TV. "The issue is a classic one for tech companies," Carl Howe, director of anywhere research at the Yankee Group, pointed out. "A lot of them feel that, if you build a great device, people will buy it, but they have to do a lot of sales and marketing and demonstrating the device," he told the E-Commerce Times.
Analysts at Bank of America/Merrill Lynch and Macquarie Research downgraded Palm this week because of weaker than expected sales through Verizon. "It sounds to me like Verizon could give Palm a little more marketing support," William Stofega, an IDC program manager, told the E-Commerce Times.
Palm's share prices have been on an overall downward trend since they peaked this year at $14.17 Jan. 19.
Doing the Right Thing
Perhaps Palm is sitting up and taking notice. Rubinstein told Palm staff that the company had a fruitful meeting with Verizon Wireless in which the carrier acknowledged that execution of Palm's launch was below the device maker's expectations and recommitted to working with Palm to improve sales, according to an internal memo obtained by The Wall Street Journal.
Palm launched Project JumpStart about three weeks ago to accelerate sales, Rubinstein said. Since then, nearly 200 Palm Brand Ambassadors, together with Palm employees, have been training Verizon sales reps across the U.S., and early results show some improvement in sales, the memo stated.
Palm is also taking out more ads. "You may have also seen a growing number of Palm ads on billboards, bus shelters, buses, and subway stations — all getting the word out about Palm," Rubinstein said
It might need to do more. "Their Touchstone charging device is really, really cool, but you don't hear anything about it," IDC's Stofega said. "If Apple had something like that, it would be all over the media."
Sell, Sell, Sell
Palm needs to ramp up sales and marketing even more, Stofega commented. "They've always had good product, but their problem is marketing, execution and partner choices."
Planning is another area where Palm has been weak, Stofega pointed out. "They got a lot of momentum coming out of CES (the Consumer Electronics Show) 2009 when they demonstrated the product," he said. "Unfortunately, come June when they released the device, Apple was right out there and, at the same time, everyone got obsessed with app stores. Palm should have anticipated all this."
Apple launched the iPhone 3GS in June of 2009.
Still Alive and Kicking
Despite Palm's problems, fears of its demise could be premature. "Everyone's jumping the gun and getting trigger happy," Stofega said. "Palm has enough cash to last it throughout the year."
Indeed it does — in issuing the warning of lower earnings, Palm said it expects to close its third fiscal quarter with more than $500 million in cash, cash equivalents and short-term investments.
Further, the Pre and Pixi may not have been out in the market long enough to really make an impact. "It takes a long time to get millions of devices into people's hands," the Yankee Group's Howe pointed out. "Also, the current Palm Pre and Pixi units are Version One devices; consumers often wait until there's at least a Version Two before they really get going."