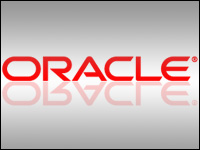 Oracle's US$7.4 billion acquisition of Sun Microsystems appears threatened by recent developments, starting with difficulties in gaining regulatory approval in the EU and ending with a startlingly decline at Sun Microsystems — a company that was on a downward trajectory long before Oracle made its play for it.
Sun Microsystems plans to lay off up to 3,000 workers over the next 12 months, according to a recent filing with the Securities and Exchange Commission. The company is made the decision "in light of the delay in closing the acquisition," it said — a reference to the stepped-up scrutiny the deal is receiving in Europe.
Sun will take a charge of $75 million to $125 million for the job cuts, mostly for cash severance payments.
Buying a Shell?
CEO Larry Ellison has said Sun is losing about $100 million a month as it waits for the deal to close, so the layoffs — although perhaps not in that number — were expected. Still, they make it clear that Sun is losing not only talent, but also sales.
That too was to be expected — and does not necessarily mean that Oracle will acquire an empty shell when, or if, the deal does close, Jarrad Zalkin, vice president of TM Capital, told the E-Commerce Times.
"Sun is making some significant job cuts because its business is in a state of flux due to acquisition — that impacts its ability to close deals," Zalkin said. Among clients and prospective clients, "there is a level of uncertainty of what will happen with Sun's product line."
That said, Oracle is likely in control of the process behind the scenes.
"It is very important that this deal be accretive to Oracle in short order," said Zalkin, "so it is doing a tremendous amount of integration planning before the deal closes."
This probably included some input on the layoffs, which were likely to have been inevitable, he said, noting that Sun has been talking about reducing its headcount for some time. "What we are seeing is pre-emptive steps in that direction on the part of Sun's management team."
EU Objections
The objections in the EU are perhaps more worrisome — although the latest developments do not represent a dire turn of events for Oracle's acquisition, in Zalkin's view.
In a meeting on Wednesday, Europe's Competition Commissioner Neelie Kroes reportedly told Oracle's top executives that the company has not yet shown that the pending deal does not violate EU anticompetitive regulations.
Oracle has not produced either hard evidence that there are no competitive problems or proposals for a remedy to the competitive problems identified by the EU, according to comments made by Kroes' spokesperson Jonathan Todd in the media.
Oracle did not return a call from the E-Commerce Times in time for publication.
Earlier this week, two nonprofit European organizations — Open Rights Group and Knowledge Ecology — along with software developer Richard Stallman, also protested the acquisition in a letter to Kroes, citing concerns from MySQL users that Oracle focus its attention on its proprietary database to the exclusion of MySQL.
MySQL Concerns
Sun's open source MySQL database application appears to be the main area of concern for the EU, which announced in September that it was stepping up its scrutiny in large part because of its concerns over consolidation in the database space.
However, CEO Larry Ellison recently ruled out spinning off MySQL in a speech at an industry gathering: Even though Sun is losing about $100 million a month due to the delay in the merger, Oracle has no intention of selling it off to satisfy Europe's concerns, he said.
It is easy to see the basis for the EU's concerns, Zalkin said. "It was already a market in which Oracle had a dominant position, and the addition of MySQL will give it an even stronger footprint."
Microsoft and, to a lesser extent, IBM have a strong-enough presence to qualify Oracle as part of an oligopoly — not a monopoly, concluded Zalkin, who believes the deal will ultimately be approved.
That view is shared by Ryan Radia, an analyst with the Competitive Enterprise Institute.
"However," he told the E-Commerce Times, "given the EU's recent actions against American businesses like Intel and Microsoft, it can be difficult to say whether it will be approved as is or whether they will demand conditions placed on the deal."
The database market will not be "overly" concentrated with a combined SunMicrosystems-Oracle footprint — but it will be "relatively" concentrated, Radia said.
"However, I do not believe that looking at market share numbers to determine concentration is especially useful in the high-tech sector, because the definition of 'concentration' is constantly changing, and there are different disciplines forming and reforming," he explained.
"The database world is largely information-driven," said Radia, "so a better way of reorganizing data could reshape that market in a short period of time."