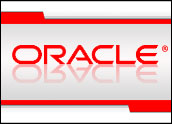 Oracle has announced it is acquiring the cloud-based talent management provider Taleo. It is paying US$46 per share, or approximately $1.9 billion, net of Taleo's cash and debt.
Taleo's board of directors has unanimously approved the transaction, which is expected to close mid-year 2012, subject to Taleo stockholder approval, certain regulatory approvals and other customary closing conditions.
Oracle declined to provide further details.
A Competitive Edge
Cloud-based human resources management functionality is expected to give Oracle a competitive edge as it continues to compete with SAP in the enterprise space.
"Both SAP and Oracle have recognized while they have their own internal cloud strategies, they can also benefit from picking out cloud vendors that not only have a large customer base with recurring revenues, but also a much shorter sales cycle than many of the products they are selling today," Nucleus Research Vice President Rebecca Wettemann told the E-Commerce Times.
As is the case with other enterprise software vendors, Oracle has occasionally attributed off quarters to large purchase decisions by customers that dragged into the following quarter, she said. "A cloud-based vendor gives them a different pipeline to add to their mix."
Integrating With Fusion HCM
What will be interesting will be to see how this acquisition is integrated with the Fusion HCM (human capital management) that Oracle already offers, Wettemann added.
Last Fall, Oracle rolled out Oracle Public Cloud, which provides access to Oracle Fusion Applications, Oracle Fusion Middleware and Oracle Database. This cloud offering — managed, hosted and supported by Oracle — also includes Oracle Fusion CRM, HCM, Social Network, Java and Oracle Database Cloud service.
A Consolidated Space
The Taleo acquisition suggests more consolidation is coming for the human resource management space, Wettemann noted.
"Enterprise vendors recognize that being able to get more from their best employees is more important than ever, especially since there are fewer employees now than a few years ago," she pointed out.
The industry is seeing more investment and a focus on labor management too, she added.
A Lot of Innovation
What's really interesting is that these acquisitions are being consummated at a time when innovation is extremely strong in the HCM Software as a Service space, SilkRoad CEO Andrew "Flip" Filipowski told the E-Commerce Times.
The limited availability of cloud-based companies in this vertical has created a frenzy for companies like Microsoft, ADP, HP and others looking to make bids to be relevant players in the future, he said.
"In order for companies like Salesforce, etc. to not become obsolete," Filipowski suggested, "they need to provide a larger variety of SaaS offerings. Otherwise, they become targets themselves."