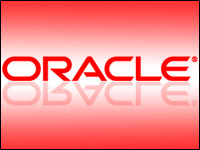 "Keep your friends close and your enemies closer," as the old saying goes, and this week Oracle took steps to do just that. Specifically, the database giant inked partnership deals with longtime competitors Microsoft and Salesforce.com in a bid to expand its reach in cloud computing.
Announced on Monday, the partnership with Microsoft will allow companies to run Oracle software on Windows Server Hyper-V and in Windows Azure. Customers will be able to deploy Oracle software such as Java, Oracle Database and Oracle WebLogic Server on Windows Server Hyper-V or in Windows Azure.
Additional certification and support efforts on both sides will further compatibility between the two companies' products.
'Larry and I Both Agree'
Under Oracle's separate deal with Salesforce.com, meanwhile — announced the very next day — the latter will standardize on the Oracle Linux operating system, Exadata engineered systems, the Oracle Database and the Java Middleware Platform. Oracle will integrate Salesforce.com with its Fusion HCM and Financial Cloud, among other mutually beneficial efforts.
"Larry and I both agree that Salesforce.com and Oracle need to integrate our clouds," said Marc Benioff, chairman and CEO of Salesforce.com. "Salesforce.com's CRM integrated with Oracles Fusion HCM and Financial Cloud is the best of both worlds: the simplicity of Salesforce.com combined with the power of Oracle."
None of the three companies involved responded to our request for further details.
An Oracle Shop
While these partnership deals may give Oracle a psychological or branding boost in the cloud market, in practical terms they are likely to be at best accretive — not that that's anything to sneeze at.
Oracle needs more cloud revenue, and these partnerships with Microsoft and Salesforce.com — particularly Salesforce.com, which is arguably the lead cloud computing vendor in the CRM space — will deliver that revenue.
Microsoft, which also could stand a boost in its cloud market share, will benefit as well, Hyoun Park, principal analyst at Nucleus Research, told the E-Commerce Times.
That said, it is worth noting that Salesforce.com — despite the outwardly bellicose relationship between CEO Marc Benioff and Oracle CEO Larry Ellison — has traditionally been an Oracle shop.
'A Strong Affinity'
"The Oracle database has always been the foundation for Salesforce.com," Park said. "For all the verbal jousting and dueling these two companies have done, there has always been a strong tech partnership or affinity between them."
As a result, it's difficult to speculate how much of a boost a formal partnership will deliver.
It is Salesforce.com's customers that should be paying particular attention to this deal, Park continued.
"When you buy Salesforce.com you are, in effect, buying into Oracle's technology," he said. "That has been true for a while and will be doubly true with this deal."
Selling to the Cloud
Where Oracle really stands to benefit, though, is the additional cloud computing "bona fides" these deals bring.
"Oracle is now starting to build the ecosystem needed to sell into the cloud," Park said. "Oracle has always had the technology — it just needs the correct partnerships to make sure its cloud product is broadly available."
The cloud is all about choice and flexibility, and Oracle, in essence, is becoming more flexible with these deals, he said.
Fighting Amazon
Oracle also gets new firepower with these deals as it goes head-to-head with Amazon, which has become very competitive from an analytics and database perspective.
Specifically, the availability of Oracle software on Microsoft Azure means one of two things, Alex Gorbachev, CTO of Pythian told the E-Commerce Times.
"Either Oracle has finally decided to embrace public cloud vendors or the company would rather support Microsoft than Amazon," Gorbachev explained. "If they are beginning to embrace the public cloud, perhaps we will soon see partnerships with other cloud providers like Rackspace and/or Google."
It will also be interesting to see if Microsoft supports Oracle's multitenant database on Windows Azure, Gorbachev added, "because I believe it actually offers customers more functionality and transparency than Microsoft's SQL Azure."