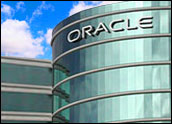 Oracle has released information regarding financial relationships it had with bloggers following a court order that demanded it and Google to disclose their ties with commentators reporting on their recent patent dispute.
Google, however, maintained it never paid any individuals to write about its intellectual property battles.
The order came last week from Judge William Alsup. He demanded that both companies name any paid commentators, such as authors or bloggers, who may have published comments regarding the recent intellectual property trial between Google and Oracle, which was decided largely in Google's favor.
In a filing last week, Oracle said it had relationships with blogger Florian Mueller and Paul Goldstein, a Stanford university professor. Mueller, who writes a widely-read IP industry blog, disclosed before the trial began that Oracle had retained him in the past as a consultant. Both Mueller and Oracle said he hadn't been retained for the case in question.
In Google's filing, the company claimed it did not pay any writers or commentators to report on the trial. The tech giant asked for further guidance concerning what the court may be looking for in the disclosure. Google noted it could be difficult for the company to expose the thousands of bloggers that might use Google's AdSense program, which pays publishers for display ads, or to name the numerous organizations, non-profits and universities that receive funds from Google.
The company maintained it did not pay any "individuals or organizations" to report on the case, although Oracle stated in a separate filing that Google maintains an extensive network of direct and indirect "influencers" whose consulting goes beyond the intellectual property industry. Oracle mentioned Ed Black, the head of the Computer and Communications Industry Association, as well as lobbyist Jonathan Band specifically as individuals paid to influence
Neither Google nor Oracle responded to our request for comment.
Why Now?
It's unclear what the court intended to unearth by asking for this information. Because Alsup did not give specifics regarding his motives in ordering the disclosure, any notion that the trial may have been compromised by these relationships is purely speculative, said IP attorney Daniel D. Woo.
"Judge Alsup's statement most likely refers to contested issues concerning what would be admitted or excluded during any partial summary judgment motions or during the trial," he told the E-Commerce Times. "Such motions would most likely relate to what evidence or experts would be allowed and what expectations were taken by any party to exclude or allow documents, witnesses, experts, etc."
Though the request isn't common, it's also a sign of the times when more online information can make court proceedings more transparent, said Stephen Wu, an attorney at Cooke Kobrick & Wu.
"This is such a high-profile case, so the judge is aware that the case could have been getting more attention," said Wu. "If it were a garden variety case, you probably wouldn't have seen that kind of request. In this day in age with blogging and more media attention, the times are changing, and the judge must have seen something in that influence."
Nothing New Here
It's not unheard of that such relationships could be used to attempt to influence a jury, said Woo. It's possible, he noted, that the counsel used information from bloggers and industry experts to prep expert witnesses or introduce concepts to the jury.
In a high-stakes battle between two tech giants with deep pockets, it's especially common for both sides to do what they can to make sure opinion both in and out of the courtroom moves in their favor, said Woo. Given the relatively small amount of information that Google and Oracle have revealed so far, it's unlikely this particular disclosure will result in any difference in the already completed trial, said Woo.
"When companies have massive budgets in a bet-the-farm kind of lawsuit, a lot of strange things can happen." he said. "In addition, it's no surprise for anyone familiar with the digital industry that lobbyists and media experts are hired to create an environment that supports or opposed potential legislation or passes legislation. A case like this probably had every possible motion any party or its attorneys could think of — flimsy or substantial."