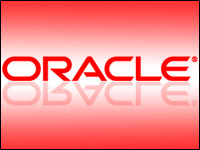 Oracle is snapping up another social media company: It announced this week that it has entered into an agreement to buy Involver, a platform provider of SML, or social markup language. SML is a developer tool used to create customized marketing applications for social media sites and Web campaigns. The transaction is expected to close this summer.
The deal follows Oracle's acquisitions earlier this year of social media properties Vitrue and Collective Intellect.
Oracle will no doubt integrate the Involver platform into its own rich array of offerings, but so far it has provided little insight into exactly how it will enhance its product line.
It will be used to help customers build applications across social campaigns and sites, Oracle said.
Involver CEO Don Beck offered a few more clues in his blog post announcing the deal, stating that the combination of the two platforms will touch marketing, sales and service touch points.
Oracle and Involver did not respond to our request for further details.
Expanding Into Social Media
Clearly, Oracle is bent on building out its social media bona fides, Nucleus Research Vice President Rebecca Wettemann told the E-Commerce Times, and the Involver acquisition will extend its capabilities in the social cloud.
"What we are seeing with the Vitrue and Collective Intellect and now Involver acquisitions is that Oracle sees both the cloud and social as important functionality for its clients," she said.
What stands out about Involver is that it is a developer tool and thus has a different purchase profile than other Oracle acquisitions, said Wettemann.
That highlights the fact that Oracle is focusing on where the demand is, she said, even if the buyer profile is slightly different from its traditional base.
Seamless Integration
Brand marketers have needs that may not be accommodated when a tool designed for them is integrated into a wider platform, Kristin Hambelton, vice president of marketing at Neolane, told the E-Commerce Times.
"An acquisition by a particularly large company could mean it will be a while before users see those features, and when they are brought into the product stack it becomes a question of whether it is seamlessly integrated," she said.
This is true of any acquisition, of course, and it must be said that if any company knows how to bring a new acquisition into the fold, it's Oracle.
However, marketing — particularly social media marketing — is a quickly changing industry. Campaigns must be implemented easily and quickly, Hambelton argued, and be flexible enough that they can be tweaked or changed in midstream if necessary.
"There is also the issue of ongoing product development," she added.
Mass Consolidation
Whether or not it is a good thing that enterprise vendors are gobbling up social media startups is beside the point. Clearly it is happening and will continue to happen, said Bob Egner, VP of product management and global marketing at EPiServer.
Indeed, just this past week Salesforce.com snapped up social service startup GoInstant.
"Oracle's acquisition of Involver is yet another instance of the mass consolidation happening in social marketing, especially in the last year or so," Egner told the E-Commerce Times.
"One of the key drivers of this consolidation is ROI," he said. "And while it still seems to be hard for many companies to really quantify the ROI on social, the investment in that direction continues because it is a huge population."