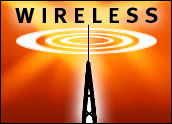 U.S. President Barack Obama has signed a memorandum that proposes the government to provide 500 MHz (megahertz) worth of additional broadband spectrum for auction — spectrum that is now controlled by the federal government and private companies. The goal of the proposal is to provide more wireless space for the operation of mobile devices like cellphones and laptop computers.
The government will now begin working to identify where the spectrum will come from.
The proposal, which requires the FCC to issue rules as well as congressional approval on some elements, could nearly double the amount of commercial spectrum available.
It could also ratchet up tensions between the FCC, congress and the courts as the three continue to debate exactly where the FCC's powers begin and end. It could also raise temperatures between competing industry players.
Definite Need
That said, there is a clear need for additional capacity, Jeff Kagan, a wireless and telecom industry analyst, told the E-Commerce Times. "We have a need for more broadband, more speed, at lower cost — for both wireless and wireline," he said. The U.S. is behind the rest of the world in terms of capacity and quality of service, he added.
This plan, he said, "generally speaking sounds good in a variety of areas. It will be good for employment, investment and more connectivity." What isn't clear yet, he said, is whether it will actually lower costs or provide faster service."
Controversy Abounds
Reducing costs and increasing speeds will not be easy. For starters, there is bound to be much pushing and pulling over where the spectrum will come from, with established players such as broadcast television stations loathe to give up anything.
It doesn't have to get ugly, said Daniel Brenner, former lead attorney for the National Cable and Telecom Association, now a partner in the technology practice at law firm Hogan Lovells.
"If broadcast spectrum is included, as the FCC has suggested, there seems to be a growing openness by some broadcasters that with the right rules, they'll voluntarily be at the table," he told the E-Commerce Times. "Today's announced commitment of substantial government spectrum also changes the dynamics: If government users can make due with less spectrum, private occupants of spectrum with finite license terms may have to show more flexibility."
Political Questions
The Obama proposal also indirectly touches on some sensitive political issues — namely the power of the FCC to set rules for broadband, noted Jonathan L. Kramer, founding attorney of Kramer Telecom Law Firm.
In March the FCC rolled out its National Broadband Plan, part of which called for the expansion of high-speed wireless broadband services.
However, to move in this direction, the FCC might have to rely on its controversial "third way" of regulation, Kramer told the E-Commerce Times. This refers to the chairman Julius Genachowski's recent policy position that the agency has the authority to regulate Internet broadband providers as much as it does telecom service companies. He laid out his theory after the U.S. Court of Appeals for the District of Columbia ruled that the FCC did not adequately prove it had the authority to order Comcast to make changes to its network management practices.
By signing this memorandum, Kramer said, "the president is saying, my agency has the authority to regulate broadband. We can expect to see tensions increase between the executive branch and congress over who sets national policy goals for broadband deployment and how those goals are accomplished."