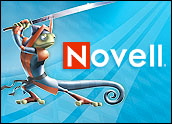 The Novell v. Microsoft antitrust lawsuit entered its trial phase in the Utah U.S. District Court this week, with jury selection taking place on Monday. The case, which Novell originally filed in 2004, has traveled a long and winding road.
Novell won the right to go forward with the trial in May 2011, when the U.S. Court of Appeals for the Fourth Circuit reversed a March 2010 summary judgment in favor of Microsoft. That ruling had been based on a technicality.
In the Beginning
In the late 1980s, Novell was riding high: Its WordPerfect and Quattro Pro were among the most popular word processing and spreadsheet applications, respectively.
Then along came Microsoft, determined to make its Office suite and productivity applications the most popular. Anyone over the age of 18 knows what happened next: For whatever reason — perhaps the tight integration between Office and Microsoft's ubiquitous Windows operating system, or possibly that WordPerfect and Quattro were simply the wrong products for that time — Novell's creations bit the dust, for all practical purposes.
Not surprisingly, Novell maintained that their demise was a result of Microsoft's abuse of its dominant market position.
Microsoft has argued that WordPerfect and Quattro simply were no longer up to snuff.
Neither company was able to provide comments to the E-Commerce Times for this story's deadline.
6 Claims, 5 Dismissed
At face value, it would seem Microsoft is in fair shape for the trial. It has huge coffers to fund a legal fight and prevailing winds in its favor. Five of Novell's six claims against Microsoft have already been dismissed.
The trial is moving forward on Novell's allegations that Microsoft delayed releasing Windows 95 in order to keep WordPerfect and Quattro from gaining traction. Novell is seeking between US$500 million and $1.2 billion in compensation.
The trial promises to be a long one, with former Microsoft CEO Bill Gates possibly being called as a witness.
That is just one reason Microsoft may settle this case, suggested Hillard M. Sterling, a partner at Lewis Brisbois Bisgaard & Smith.
"I can't imagine Bill Gates wants to be publicly embarrassed," he told the E-Commerce Times.
Even if Gates' testimony is confined to a video deposition, it may prove too uncomfortable for Gates to have his emails trotted out for public consumption.
Also, the trial may not go very well for Microsoft.
"Microsoft has been declared to be an anticompetitive monopolist," Sterling noted. "The issue to be settled is whether Microsoft caused Novell harm by delaying Windows 95."
There certainly is a plenty of history to uphold the image of Microsoft the monopolist. More than a decade ago, the Federal Trade Commission began investigating whether it was using its dominant position with the Windows operating system to shut out Internet Explorer rivals.
The Justice Department eventually took over the case and, along with several states, filed litigation against Microsoft. The government won the first round in court but lost the case on appeal.
In 2001, Justice and Microsoft settled their differences. The terms included Microsoft's agreement to share key technical information about Windows, providing licenses and a long period of oversight, which ended earlier this year.
With this history, the jury is bound to look very skeptically at claims by Microsoft that it is innocent of anticompetitive behavior, Sterling said.
"I believe Microsoft is going to put substantial money on the table to avoid an all-out loss," he added.
Old News
Another reason Microsoft might want to settle is that it wants to focus on its current marketplace issues, Christopher M. Collins, partner with Vanderpool, Frostick & Nishanian, told the E-Commerce Times.
Microsoft finally shut the door on the oversight mandated in the 13-year-old U.S. government antitrust case, with the last administered hearing held on May 12 in the District of Columbia.
"Microsoft does not want to sink any more resources in these old cases," Collins said. "It has new markets to conquer and its competitive position to maintain, or improve."
It may be positioning itself for a trial in order to negotiate the best possible terms, he suggested.
There is another possibility, though, Collins added: In this particular instance, Microsoft may well feel it is innocent.
"It may be just the principle of the issue for Microsoft," he said. "I have seen companies go to trial when they were better off settling because they felt strongly that the IP they had developed truly did belong to them."