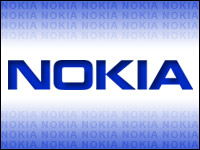 Microsoft and Nokia were recently in advanced negotiations about a possible purchase deal, but the negotiations ultimately broke down on the topic of price, according to a Wednesday report in The Wall Street Journal.
Little is known about the talks; anonymous sources say they happened as recently as this month and focused on Nokia's device business. The same sources also say that they are unlikely to be revived, no matter how synergistic such an acquisition might be.
After all, Nokia chose Microsoft's Windows Phone to power its smartphones. Microsoft, for its part, invests in Nokia's operations to bolster the company.
Neither Microsoft nor Nokia responded to our request to comment for this story.
A Potential Disaster
Microsoft isn't the only company to have reportedly expressed an interest in the Finnish handset maker, however. Chinese smartphone vendor Huawei, for example, was recently named as potentially having an interest, though the company has apparently since denied it.
That may be just as well.
An acquisition by Huawei — or any Asian vendor, for that matter — would likely be disastrous unless the company took a hands-off approach, Rob Enderle, principal of the Enderle Group, told the E-Commerce Times.
Otherwise, "the cultural differences would be too great for the deal to work," Enderle explained. "Huawei would have to do what Lenovo did when it acquired the IBM PC unit: It left it alone for years until it understood the differences."
Any other approach, Enderle said, "could easily destroy the asset."
'They Realize There Is a Problem'
There's no cause for concern, however, about Nokia's prospects in general, Enderle said.
The company still has the support of Microsoft — which cannot afford to see Nokia fail — and in Finland it enjoys the status of a national treasure.
"Also the fact that they engaged in talks at all is promising," Enderle said. "It shows that they realize there is a problem."
'A No-Win Situation'
Still, any rescue attempt will be met with a problem that appeared to have derailed Microsoft's negotiations — namely, how to value Nokia.
For a company that has fallen in value as much as Nokia has, it's almost an impossible task, Adam Hartung, principal of Spark Partners, told the E-Commerce Times.
Shareholders are almost certain to file suit for selling the unit at a far lower value than they believe it should have gone for. Such a lawsuit would delay the sale indefinitely, further hurt value and probably lead ultimately to the abandonment of the offer, he predicted.
"It's a no-win situation," Hartung said.
'Becoming Irrelevant'
Microsoft is no doubt disappointed the sale did not go through for its own reasons, Hartung added.
Surface tablets now account for less than 2 percent of the market even after months of promotion, and Windows 8 phones are not doing as well as hoped.
"As competitor sales — Android and iOS — keep growing, Microsoft is becoming irrelevant in the tech market," Hartung said.
"There is no doubt Microsoft would like to acquire someone to push its platform, but they have to find a company already having some success and then offer a 40 percent premium," he suggested. "That company will need management and investors that would think being purchased by Microsoft would be a good deal."
Currently, there is no company on the radar that fits those criteria, he said.
Eyes on Dell
In fact, the failed Nokia transaction could spur Microsoft to take a bigger stake in Dell, Hartung speculated.
"Since Dell has already committed to Win 8, Microsoft has a big interest in making sure Michael Dell has his way," he explained. "Expect Microsoft to do whatever is necessary to help that deal be done."