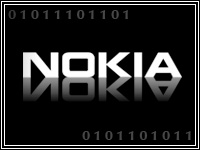 Nokia's Lumia 900 will make its U.S. launch on April 8, at which point AT&T will begin selling the phone for a relatively modest US$99.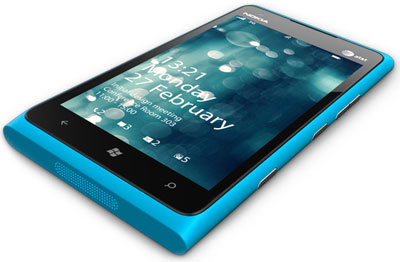 The Nokia Lumia 900
The handset isn't the first Windows Phone-powered Nokia device to hit the U.S. market — T-Mobile has carried the Lumia 710 for months. However, the LTE-enabled Lumia 900 is a more powerful and feature-filled model that rivals existing flagship phones in many respects.
The Windows phone was voted the 'Best of CES' for all smartphones at the show. It will run on AT&T's 4G LTE network and comes complete with a 4.3-inch AMOLED display. The 8MP camera has Nokia-exclusive Carl Zeiss optics.
AT&T will sell the Lumia 900 starting at $99 with a two-year contract, significantly lower than competing smartphones, many of which sell for upwards of $200.
"LTE capability ahead of others means Nokia has something new to offer relative to many other brands, despite the timing of meaningful restart with AT&T," Matt Robison, analyst at Wunderlich Securities, told the E-Commerce Times.
The blue or black Lumia 900 will be available for pre-order beginning on March 30, and it will be available for U.S. consumers on April 8. A white version will be available on April 22.
Creating a Stir
So far, the Windows Phone handsets Nokia has released, the Lumia 800 and 710, haven't stolen a significant chunk of marketshare.
"They are well-designed, competitive devices that demonstrate innovation is still alive within Nokia. But the battle is not over, and it has huge challenges ahead," Tim Shepherd, senior analyst at Canalys, told the E-Commerce Times.
Part of the challenge is making sure Nokia's investment with Windows Phone pays off. The handset maker turned away from its previous smartphone OS, Symbian, in favor of Windows Phone. Nokia's early Windows Phone launches in the U.S. were devices that were repurposed from overseas models.
The Lumia 900, however, is the first one designed specifically for North America. AT&T described its arrival as Nokia's "triumphant" return to the U.S. market.
Another challenge for Nokia's Windows Phones so far has been attracting app developers to the platform over more popular platforms such as iOS and Android.
"It must succeed in attracting more developers to build high-quality, locally relevant apps," said Shepherd.
Judging by reviews at January's CES, however, the Nokia Lumia 900 has made significant strides.
Attractive Price Tag
Considering the phone's capabilities, the $99 price tag could earn the Lumia 900 a lot of attention from consumers, especially those who haven't owned a smartphone before.
"Nokia has been explicit about focus on delivering products at prices that engage new consumers in the smartphone realm," said Robison.
With quality specs such as LTE and a high-resolution screen, the phone is going after a crowd that hasn't yet jumped into the smartphone market, Robison said.
"The target market has to be people coming off contract with devices that are two or more years old, but for Nokia, I think especially people that are still using feature phones," said Robison. "I think the focus is less on low-end buyers than on late adopters."
However, Nokia and Windows Phone may have already missed a significant opportunity, Robison said. Research In Motion, which has been a longstanding stalwart in the corporate handset market, has been showing significant signs of weakness in recent years. But Apple stepped in swiftly to fill corporate demand where RIM has fallen behind, he said. That makes the remaining market targets, as always, anyone's game.
"Since Windows has good corporate affinity, it would be easy to pick on RIM in this context, but the exodus has already been in the direction of Apple, which has obviously made the cut with corporate IT," said Robison.
Neither AT&T nor Nokia responded to our requests for further comment.