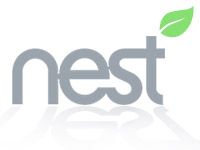 Nest CEO Tony Fadell took on one of the many lingering questions about Google's US$3.2 billion acquisition of the company: What will become of its privacy policy?
Speaking at the DLD Conference in Munich, Fadell said any changes to Nest's privacy policy will be opt-in.
The company will be "transparent" about those changes to its users, he promised.
This assurance from Fadell is almost as significant as Google's acquisition of Nest. Google's coin of the realm, ultimately, is information about its users, and the Nest acquisition is opening a whole new universe of customers for Google.
What Fadell appears to be promising is that Google will keep Nest users in a separate privacy policy track, regardless of other changes and tweaks it might make to its privacy policy.
A Tall Order
This is a tall order for Google, which has one privacy policy for all of its products. It has U.S. and European regulatory agencies scrutinizing every move it makes. That means any privacy policy changes will be thoroughly vetted by its legal team.
Fadell is putting his reputation on the line as he makes this promise, David Johnson, president of Strategic Vision, told the E-Commerce Times.
"CEOs are the public face of a company, even when acquired by another company. If they make a promise they can't or don't keep, it destroys credibility," he said.
It is hard to see how Fadell could hold sway over Google on this issue, unless control over Nest's privacy policy is established in the acquisition agreement, Johnson said.
"Without that, Fadell really won't have any standing on this issue as the company is incorporated into Google," he noted.
Working Together
Of course, it may be that skeptics are underestimating the trust between the Google and Nest CEOs, which must be considerable given the scope of the acquisition.
"That is how successful acquisitions happen," Val Wright of ValWright Consulting told the E-Commerce Times. "The relationship between Page and Fadell took years to build."
Certainly Google plans to leverage the innovative technology and brilliant minds at Nest, Wright continued. "Fadell's job is to ensure that it is done honestly and transparently for the benefit and increased value for their customers."
New Questions About Privacy
Fadell almost had to make some kind of statement. When news of Google's acquisition broke, some consumers began announcing their intention to stop using Nest products or to refrain from buying them in the future, Trend Micro Threat Communications Manager Christopher Budd pointed out.
"As the Internet of Everything fast approaches, the stakes around privacy and security are getting higher," he told the E-Commerce Times, "and Google's announced acquisition of Nest is making clearer what some of those privacy stakes might be."
The honestly made promises by the CEO of an acquired company eventually may clash with the business realities and direction of the acquiring company, Budd continued. "Tony Fadell's promise carries less realistic weight than if it had come from Larry Page. We just have to wait and see."
How this issue plays out could have ramifications that extend beyond its impact on Nest users or Google's ambitions to cut inroads into this market sector.
"Google's acquisition of Nest is also changing people's attitudes toward the Internet of Everything," said Budd. "It's raising the prominence of privacy as a point of discussion. That is only a good thing."