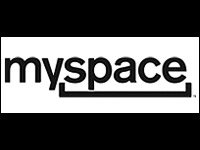 MySpace and Facebook — bitter enemies until Facebook left MySpace far in the dust — have announced new and tighter integrations between the two. The announcement constituted a tacit, but completely unnecessary, concession by MySpace that the social networking wars were over and that Facebook was the undisputed victor. Now MySpace will concentrate on the niche in which it does have a clear strength, music social sharing.
The enhanced integration between the two companies is fairly straightforward for users. There will be a Connect with Facebook button on the MySpace homepage. Also, MySpace users will be able to log in to their Facebook accounts through their MySpace page. The integrations will also enable personalization and sharing features between the two systems, such as "likes" and interests. Eventually, users will receive entertainment content suggestions based on these interests.
Advertisers Paying Attention
While much has been made of the obvious — "MySpace bows to Facebook! Film at 11!" — details of the agreement are intriguing advertisers in the space.
"The one area where MySpace is making money is with the Fox Audience Network," Michael Hussey, CEO of PeekYou, told the E-Commerce Times. "This deal will help advertisers that want to target and understand the demographics behind any given Web surfer."
The customer data on MySpace is considered dated or stale, Hussey explained. This agreement "will be seen as refreshing that data, modernizing it for the Fox Audience Network."
For MySpace, that is the centerpiece for the deal, he said. "It is all about access to Facebook's data — or at least, whatever data that users are submitting."
Music Sharing
This data — and, in general, its tighter association with Facebook — will presumably aid MySpace as it concentrates all of its energies on carving out as deep a niche as possible for itself in the online music scene.
"It is a natural progression for these two to get together," Seth Berk, VP of business development for Big Fuel Communications , told the E-Commerce Times.
"[Facebook CEO] Zuckerberg always had a passion for sharing music," noted Berk. "If MySpace had stayed locked in a competition with Facebook, it never would have been able to devote its energies this way."
Plenty of Users
MySpace still has a substantial user base, so a more focused approach should allow it to make some money, said TJ Walker, CEO and executive producer of TJWalker Interactive.
Part of MySpace's problem is its previous role and influence in the social marketing space — and the fact that it is owned by a conglomerate like News Corp.
"When you are part of a company as big as News Corp., eventually someone with green eyeshades comes around" and points out their market and financial weaknesses, Walker told the E-Commerce Times.
Also, when a site has declined in buzz and coolness quotient as much as MySpace has, an aura of failure or depression tends to settle around it.
"It is noticeable when there is less buzz about you. People start feeling sorry for you — advertisers aren't as excited about you," Walker observed.
MySpace's main claim to fame during its heyday was that it was a cool space for the kids to hang out, Walker pointed out. That has changed, and now MySpace has to find a new role in the social networking universe.