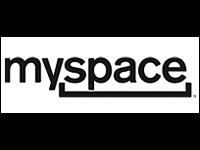 MySpace is rolling out a sleek, media-centric new version of its social network in an effort to restore some of its Web popularity. MySpace was once one of the hottest online social networks, but it declined with the rise of Facebook and Twitter.
MySpace posted a video this week previewing its new look, along with a message from its owners teasing a second coming for one-time social networking giant. It didn't offer details about when the revamped site will launch, but the trailer video gives users a clue as to what could be coming.
The makeover is highly visual, taking a page from the popularity of photos and videos on sites such as Facebook and Google+.
MySpace also seems to be placing an emphasis on music and other forms of art, one of the social networks cores at the height of its popularity. The company said that focus on musicians, filmmakers, photographers and designers would help the company stay "true to its roots" by empowering people to express themselves.
That initiative seems to be helped along by one of the site's owners, popular musician Justin Timberlake. The preview video features comments, messages, special videos and photos from the star.
MySpace did not respond to our request for further detail on the story.
Media Focus
For MySpace to succeed in the social media space — which is much more saturated than when it first debuted — it needed a completely new look, said Ty Downing, CEO of SayItSocial, and that's what it got.
"Based on the preview of the new MySpace, it's refreshing that they did more than change the logo as before, they changed the user experience," he told the E-Commerce Times. "MySpace finally thought of the user with a slick interface with an influence of Facebook, Pinterest, Twitter and Google+."
Moreover, the network is recognizing that digital media, particularly music, can be a huge edge for the network moving forward. That was traditionally one of its strengths during its heyday, especially for attracting little-known groups that were able to efficiently spread their work. While Facebook has capitalized on some of this market with its partnership with Spotify, MySpace's history in the space might give it an edge in the area, said Downing.
"It seems MySpace has integrated music as a lifeline of the new interface, and they have done a masterful job at it," he said. "Where Spotify is an application you engage while on Facebook, MySpace appears to bring music into every second of the user experience, in essence built into the DNA of the new MySpace. I think users are going to favor this new approach over Spotify."
Chance to Succeed?
Despite MySpace's sleek new design, media partners and reenergized focus, though, no one is forgetting what happened the first time MySpace tried to rise to social media domination.
"Social networks GeoCities, Friendster and MySpace each took flight like so many Angry Birds only to fall back to Earth, each eventually succeeded by another," Brian Wieser, analyst at Pivotal Research Group, told the E-Commerce Times.
Still, it seems MySpace might have learned from its own fall and from the other networks that tried the same thing, said Downing. Given the site's existing user base, a complete makeover and a second chance might be just what the network needs to compete with some of the larger names in the game today, he said.
"Based on what I have seen, they have a great opportunity to restore their image, add value, and build on the existing 25 million members, this is a possible game-changer for MySpace," he said. "I am extremely impressed."