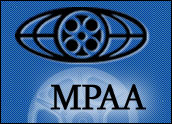 A company driven out of business by Hollywood and the video game industry over its DVD-copying software has reached a settlement with the motion picture industry.
In the settlement, suburban St. Louis-based 321 Studios and its owners agreed to stop selling DVD copying software worldwide, said Matthew Grossman, a spokesperson for the Motion Picture Association of America. The company's owners also agreed to a financial settlement, he said. Terms were not disclosed.
Different Sides of the Debate
Robert Moore, owner of 321 Studios, said to the press that the MPAA's announcement was premature because the agreement hasn't been signed.
"321 Studios built its business on the flawed premise that it could profit from violating the motion picture studios' copyrights; the courts have been amply clear — there is no leniency for violating federal copyright laws," said Jack Valenti, the MPAA's president and chief executive.
"Now that the company's illegal copying software is off of store shelves worldwide, we have moved to settle the case," Valenti said. "This is not the end of the story in our massive fight against piracy."
Educating Consumers
Valenti said the settlement funds will be used to educate consumers about the harm caused by illegal DVD copying. Hollywood film companies and 321 have battled for the past two years over 321's software, a battle later joined by the video game industry.
Earlier this year, federal judges in both New York and California ordered 321 to stop making and marketing the products. They sided with the motion picture studios' contention that the DVD-copying products violate the 1998 Digital Millennium Copyright Act.
In appeals, the company argued that its products merely gave consumers fair use of the movies they've bought, including backing up expensive copies of children's movies in case the originals get scratched. Both appeals argued that the DMCA is unconstitutional and illegally extends copyright protections.