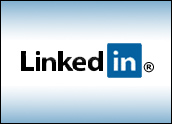 LinkedIn, the social network geared toward professionals, has unveiled a major revamp of its site design. The changes began rolling out this week and will continue throughout the next few months.
The new LinkedIn places a greater emphasis on photos — they are larger, serving as focal points on the page.
The design is more streamlined, fonts have been changed, and the administrative features are more intuitive. For example, it is easier to update profiles and search for information on the site.
There is a visual tool that provides insights on the people and companies in a network. The new site also integrates better with LinkedIn's newly deployed mobile app.
LinkedIn did not respond to our request for further details.
In general, users seem to be satisfied with the changes. At the very least, there isn't a brewing outpouring of distress over the sudden change, as often happens when Facebook tweaks its site. Given the extensive facelift LinkedIn just gave itself, the intriguing question is why no fuss?
Facebook vs. LinkedIn
One reason may be that LinkedIn plays a different role in people's lives, said David Johnson, principal of Strategic Vision. "People use Facebook every day — it is part of their daily routine."
Oftentimes, Facebook's changes either impact user privacy or somehow alter the way people interact with others. "People don't like that kind of disruption," he told the E-Commerce Times.
There are a billion users on Facebook now, and keeping all of them happy would be impossible, noted Andrew K. Johnson, public relations manager with GreenPath Debt Solutions.
"As users access Facebook on a consistent basis — hourly, in many instances — any slight changes can upset their daily routine of posting links, photos, thoughts and more," he told the E-Commerce Times.
LinkedIn attracts a segmented, business-oriented population, he noted, and it's likely people log onto their LinkedIn accounts less frequently than they access Facebook.
"LinkedIn's changes related to better use of images, as well as better descriptors for organizations, are a positive step in making it a more user-friendly social media tool," said Johnson. "As many use it to promote their work experience, businesses and more, such changes can be viewed as positive."
User-Focused vs. Advertiser-Focused
LinkedIn's emphasis on users, as opposed to advertisers, has encouraged user loyalty to the site, Peter Cohan of Peter S. Cohan & Associates told the E-Commerce Times. The fact some members pay for their accounts has much to do that with that, of course.
"Facebook is advertiser-driven, and its main focus is on making its advertisers happy," he noted, "so changes it introduces are geared to them — not the users."
A Straightforward Mission
The job of managing changes is much easier for LinkedIn than for Facebook because of the way users access their LinkedIn accounts.
Linkedin is less personal — it's more about an individual's professional persona, noted Tom Edwards, VP for Digital Strategy atThe Marketing Arm.
"The focus here is enabling an individual to showcase their experience and skills from a profile perspective," he told the E-Commerce Times. Also, updates to the LinkedIn profile aren't part of the core profile experience.
"Due to this separation and the more static nature of an individual's profile, changing how data is presented is not a foundational behavioral change, and thus it does not elicit the type of feedback Facebook may receive — such as when Facebook converted to Timeline," Edwards explained.
The majority of LinkedIn's user base consists of business professionals looking for networking opportunities, which is much different from the majority of Facebook's user base, noted Ken Wisnefski, founder and CEO of WebiMax.
"Put simply, Facebook's changes impact a slightly different audience."