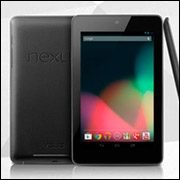 Mojiva has rolled out Mojiva Tab, a new mobile ad network for tablets only, as advertisers flock to this hot piece of digital real estate.
In 2011, there were an estimated 3 million tablets on Mojiva's mobile ad network. By January 2012, that number had increased to 25 million. As of June 2012, the network was boasting access to 40 million tablet devices.
The number of tablet ad requests per month on Mojiva's ad network has likewise soared. In January 2011, it was 119 million; as of August 2012, it had reached 2.13 billion tablet ad requests per month.
A Smart Buy
Tablet users, by and large, are coach potatoes who surf and shop at their leisure, and ads that are interactive, colorful — even beautiful, in some cases — enjoy higher click-through rates. On the other hand, some consumers simply don't want to be bothered by ads as they play with their shiny new toys.
Many tablet users love reading the news on their devices, but they dislike seeing ads, concluded a recent study by the Pew Project for Excellence in Journalism.
However, such sweeping generalizations have to be taken with a grain of salt, eMarketer VP Clark Fredricksen told the E-Commerce Times. "Most of the time if you ask a consumer if he or she wants to be in an environment with ads or without ads, without ads is usually the selection."
There is an inherent promise to tablet advertising, he continued. Behaviorally, tablet users tend to act more like desktop users than mobile users, but there are also some characteristics unique to the tablet experience — the tendency to browse in bed, for instance. There's a perception that consumers are more likely to make late night spur-of-the-moment purchases using a tablet than a smartphone or a PC.
That said, tablet advertising is not necessarily a slam dunk — that is, marketers can't simply slap an ad on a tablet device and expect to see favorable results.
"As tablet advertising continues to evolve, you will see some formats where consumers are comfortable with seeing ads and find them useful, and others in which they still feel ads are a little invasive," Fredricksen said.
The Right Network
Some of that will depend on the skill and quality of the ad network. Mojiva apparently wants to get a head start, setting up Mojiva Tab as the early tablet ad expert. Certainly there is a case to be made for specialization, especially if user demographics and habits are slightly different.
"The introduction of the Mojiva tablet network highlights a trend of increased specialization in the mobile ad industry," Gabe Donnini, data solutions engineer at Chitika, told the E-Commerce Times.
It is a bold move, but the mobile ad market is highly competitive, and other providers can offer similar capabilities, he pointed out.
However, it might not make much of a difference — at least, not at this point in the market cycle. Indeed, Fredricksen noted that it is still not possible to tease out tablet-only marketing spend on an industry basis because the market is still so new and changing so quickly.
Mojiva did not respond to our request for further details.