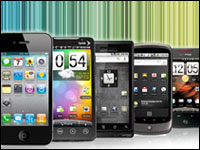 The mobile industry isn't doing enough to prevent cellphone theft or to help its victims, The New York Times said in a recent front-page article.
Theft of mobile devices is on the rise. In some cities, notably Washington, D.C., and San Francisco, it represents a significant portion of all robberies.
Device manufacturers could offer tech solutions to help quickly trace devices or disable them once they are reported stolen, law enforcement officials told the Times. Although thieves could circumvent such measures, that likely would require effort sufficient to dissuade some thefts.
The situation is similar to the wave of auto thefts a decade ago, the officials said. When manufacturers started building antitheft devices into cars, that crime wave receded.
Wireless carriers have taken some steps to address the theft issue, such as helping police create a nationwide database for stolen cellphones. Verizon maintains its own database as well.
Assigning Blame
At best, the industry is too conservative in approaching the problem — and at worst not interested, critics maintain.
Manufacturers and service providers benefit from widespread theft, said David Bernard, managing director of DB Marketing Technologies.
The act of stealing a phone, he said, results in two things:
A new account is established by the criminal or other person to whom the phone is sold, resulting in additional usage charges for carriers;
A new handset is purchased, and because thefts usually occur within a user's contract period, the victim is forced to pay full price for the replacement device.
"This obviously benefits device manufacturers as well, as it results in additional sales," Bernard told the E-Commerce Times.
Difficult to Swallow
Are device makers and carriers so out of tune with their customers' needs and problems that they would turn a blind eye to the growing problem of theft?
That is hard to believe, said Ritch Blasi, SVP for mobile and wireless at Comunicano.
"I'm sure the mobile industry is doing what it can to help prevent smartphone theft," he told the E-Commerce Times. "The database of unique phone identification numbers is a noninvasive solution, but like any criminal deterrent, can only do so much."
Additional technological solutions might be possible — but would people pay extra to have those features? he wondered.
What Owners Can Do
Smartphone owners already have a number of antitheft tools at their disposal if they want to take the extra trouble to deploy them.
Most devices are equipped to enable strong passcodes, and some have features that allow them to be remotely disabled or have data deleted to protect against data theft, noted Chad Udell, managing director of Float Mobile Learning.
Preventing smartphone theft is ultimately the end user's responsibility, he told the E-Commerce Times.
That said, device manufacturers have much to gain by enabling strong theft protection in their hardware and software, added Udell. "Loyalty, confidence and trust are all increased when you know your device is even just a bit safer."
Even if manufacturers and carriers don't implement stronger antitheft measures for those reasons, consumer outcry no doubt will eventually spur them.
The growing BYOD trend is showing no signs of abating, and one of its ramifications is that more people are moving sensitive corporate data onto their personal devices, noted Caleb Sima, cofounder and CEO of Bluebox.
"Once the phone is stolen, all of that data that is stored on the phone is stolen as well — leaving the potential for critical loss of data, whether to a specific competitor or someone who simply knows how to take advantage of what they stumbled into," he told the E-Commerce Times.
"At that point, you're not just dealing with a lost device," said Sima, "you are dealing with lost intellectual property."