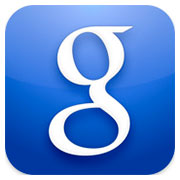 Google released a quarterly earnings report Thursday that beat estimates and also showed the company may be coming to grips with the problem of monetizing its mobile platform.
The tech giant reported net income of US$3.35 billion, or $9.94 per share during the first three months of the year, a 16 percent jump from the same time a year ago. Google's first-quarter revenue was $13.97 billion, a 31 percent increase from a year earlier.
Investors didn't send the stock price soaring immediately following the earnings report, but eventually Google gained about 2.8 percent in after-hours trading. It continued to trade up around $727.25 per share going into Friday afternoon.
The company's earnings indicated that advertisers may be more willing to pay for ads on smartphones and tablets, although that is largely due to Google changing pricing policies for its ads. Mobile ads are cheaper than desktop, so Google's cost-per-click dropped 4 percent compared to the same time last year — the sixth consecutive quarterly decrease — even though the number of clicks rose 3 percent.
Google did not respond to our request to comment for this story.
Going Forward With Innovation
In addition to its core search business and advertising initiatives, Google stressed its growing focus on innovative hardware during a conference call discussing the earnings report. Company CEO Larry Page said those projects, such as the Google Glass eyeware that provide a wearable digital connection, were crucial for keeping the company relevant in the tech industry.
That focus is in the right place, said Trip Chowdhry, senior analyst for Global Equities Research, especially since many of Google's competitors are either stuck trying to catch up to the company or in the same cycle of product updates.
"Google has the right idea on innovation," he told the E-Commerce Times. "When people think the future of technology, they think Google."
The company, however, should focus less on innovation for its mobile projects and more on creating a Google-centric business model, said Chowdhry.
Google has taken pride in keeping Android an open-source platform that welcomes new applications from smaller third-party developers. That attitude could pave the way to fresh ways of thinking in the evolving industry, but it also has the potential to leave Google in the dust as other developers run away with its platform.
The recent launch of Facebook's mobile software should serve as a warning, said Chowdhry. So far, Facebook Home hasn't undone the Android ecosystem, but it should force Google to consider what would have happened had Facebook Home been a runaway hit.
"Other companies could do the same thing as Facebook did with Home, but with better applications, and all of a sudden Google is a third-class citizen on its own platform," he said. "A smart competitor could overturn the Android ecosystem right now. That is a challenge that needs to be addressed immediately. If they don't do that, mobile will start moving away from Google and they'll be left standing there with nothing in their hands."
Need More Clicks
In addition to solidifying the Android platform and its Motorola Mobility acquisition, Google is also trying to boost its mobile advertising revenue. The company's recent changes in pricing, designed to secure clicks from consumers using smartphones and tablets, will be fully in effect by July. The new policies ensure advertisers who purchase desktop ads must also buy spots on mobile platforms.
Google's efforts to attract those advertisers are slowly paying off, said Gordon Owens, digital marketing professional at GO Digital WSI, but the company also needs to provide marketers with more data and help them target individual mobile users.
Even though mobile ads are cheaper and have traditionally not been as lucrative for marketers, advertisers are in the early stages of learning how best to target consumers on smartphones or tablets, said Owens. Restaurants, for example, are learning how advantageous it could be to target a smartphone user who is searching for the nearest great burger joint.
"There is still a massive mobile marketing state that is untapped," he told the E-Commerce TImes. "Mobile marketing needs to be very individualized and tailored to the user, and no one is really doing that now."
If anyone has the advantage in the early stages of mobile advertising, it is Google, said Owens. The space is young enough that the search giant needs to make sure it remains a dominant ad platform.
"Google has a leg up on anyone else for now, and any other platform would have to be pretty disruptive to shut Google out," he noted. "But no one in mobile advertising is really doing what will ultimately be done on the mobile ad platform, and it's up to Google or anyone else to get in there and figure out how to do it."