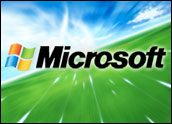 Completing its largest acquisition ever, Microsoft closed its US$6 billion purchase of digital advertising player aQuantive, then created a new business unit to encompass aQuantive and its three companies: Avenue A | Razorfish, Atlas Solutions and DRIVE Performance Solutions.
Formed in 1997 and based in Seattle, aQuantive is a veteran and big player in the online advertising world. However, the price paid by Microsoft is 85 percent more per share than aQuantive's valuation last Friday, before the deal was finalized.
Some observers believe Microsoft was becoming antsy about getting a foothold in the digital advertising industry, since Google, AOL and Yahoo have already bought, or are buying, online ad entities. Microsoft said the acquisition shows it is serious about its "increased focus on online advertising market opportunities."
A Whole New Group
Microsoft said it believes the deal will help it reach its "previously outlined goal to provide the advertising industry with a world-class advertising platform across devices and media that will create the best experiences for users, advertisers and publishers."
To oversee the effort, the company created a new arm called the "Advertiser and Publisher Solutions (APS) Group." APS will grow and market all the aQuanitive advertising platforms it now owns, including Atlas, DRIVEpm and Microsoft AdCenter.
It will also be in charge of "emerging media" forms of advertising, including in-game and mobile ads and it will oversee the operations of the Avenue A | Razorfish ad agency. APS will be run by aQuanitive CEO Brian McAndrews, who will be responsible for "building the monetization engine to serve the advertising and publishing community," said Microsoft. McAndrews will report to Kevin Johnson, president of Microsoft's Platforms and Services Division.
Big Bucks
The size of the deal raised eyebrows of many observers, as the price was triple the amount Microsoft ever paid for an acquisition and double what Google is willing to spend on DoubleClick. It's also far more than the $680 million paid by Yahoo for Right Media, an Internet ad exchange and the $435 million spent by AOL on Advertising.com in 2004.
Except for transaction costs, the aQuantive purchase "is not expected to have a significant impact on previously issued fiscal 2008 guidance for operating income and earnings per share," said Microsoft.
However, Microsoft clearly wants a piece of the revenue being derived by those involved in the blossoming world of online advertising.
"Today we take a significant step forward in our ability to capture share of the $40 billion online ad opportunity and the larger $600 billion ad market, which is rapidly shifting to the world of online and IP-served platforms, including TV and gaming," said Johnson. The deal is "a core, strategic investment and step forward" toward Microsoft's goal of being at the top of the online advertising world, he added.
While "strange" in some regards, the deal is part of a well-researched effort by Microsoft to expand its frontiers, said Directions on Microsoft lead analyst Matt Rosoff.
"It's a huge expansion for Microsoft," he told the E-Commerce Times. "They have, for a long time, been a publisher. They sell ad space on their network of Web sites … Now, they are expanding to provide a variety of tools and services to advertisers and other publishers. Google is doing the same thing with its [pending] acquisition of DoubleClick but that's a little different since Google's main business is advertising."
Tangled Up?
There is a chance for conflict-of-interest problems, said Gartner analyst Andrew Frank, who wonders whether Microsoft-owned online ad companies will show a preference for placing ads on Microsoft-owned Web sites.
"I asked them about that directly," Frank told the E-Commerce Times. "They did acknowledge that Avenue A | Razorfish was a customer of many of these products Microsoft is putting together in this platform. They emphasized this is going to be held at arm's length. Avenue A | Razorfish will continue to operate independently in terms of its client services, products and platforms."
Rosoff believes Microsoft will, at least initially, take a hands-off approach to the work of its online ad entities, at least when it comes to ad placement.
"The thing is, they have existing relationships with advertisers," he noted. "The people aren't changing, so it's going to be the same group running that business. The people who are running aQuantive might have to work extra hard to ensure advertisers that, just because they are a part of Microsoft, it doesn't mean they are going to push only Microsoft sites."
Adept at Acquisitions
The aQuantive acquisition is the latest in a series of Microsoft purchases involving Internet-related advertising companies. They include the acquisition of Massive and ScreenTonic, subsidiaries that will continue to report to the newly formed Emerging Media Group within APS, said Microsoft.
The way Microsoft handled the complex aQuantive deal reflects the company's deftness in the red-tape snarled world of corporate acquisitions, Frank said.
"This shows Microsoft's experience with mergers and acquisitions as well as dealing with entities like the Federal Trade Commission," said Frank. "They were able to do this fairly smoothly. It was a fairly large acquisition and they avoided some of the pitfalls their competitors are facing with acquisitions."