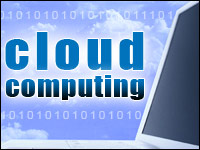 Microsoft is taking a new pricing approach with its upcoming Windows Azure cloud operating system: It will allow customers to pay on a per-use basis rather than calculating license fees according to number of processors or some other traditional measure.
Microsoft reportedly will charge for the services and bandwidth consumed on the Azure OS, SQL Azure and .Net Services.
Microsoft did not return calls from the E-Commerce Times in time for publication.
Windows Azure is the software architecture that runs in Microsoft's data centers. Last year, Microsoft announced a large-scale cloud computing initiative that focused on Azure, providing utility services for developers to write different types of applications; data storage services; and services that coordinate application usage and synchronize data between Microsoft's data centers, local computers and remote or mobile devices.
Rollout of the final version is expected at Microsoft's developers' conference this November.
Push for Web
Attaching per-use based billing to Azure is a logical next step for Microsoft, which is clearly moving toward the Web as a delivery platform for many of its applications.
It's a matter of survival for Redmond, suggested Peter Cohan of Peter Cohan & Associates.
"For a decade or more, other companies have been trying to undermine Microsoft's lock on the OS and office application market," he told the E-Commerce Times. "This move by Microsoft is fitting into what I believe is a key subject of internal debate over there, which is how to bolster its basic business model."
Price Visibility?
Whether it is successful depends on the details — and whether clients come out ahead with the new pricing model, Cohan said. "Clearly, a company will have to run the numbers and see for itself which model is more cost-effective."
Such an exercise can be deceptively difficult, though. Pricing information can be complex to analyze and compare against a company's operations, noted Cohan.
At face value, though, Microsoft's pricing does not seem to be out of line compared to other providers, Rob Sanfilippo, an analyst at Directions on Microsoft, told the E-Commerce Times.
It stacks up well against Amazon's Elastic Compute Cloud and Google's App Engine pricing, he said. "From the data I have, the Windows Azure pricing, for example, is one-half cent per hour less than Amazon's lowest tier for computing resources, equivalent for data ingress, and within a couple cents per GB for data egress, depending on tier. The data storage charge appears to be on par with Amazon S3."
Comparing Azure's pricing to that of Google's App Engine requires a bit more analysis, since Google offers free services up to certain quota thresholds, Sanfilippo said. Beyone those quotas, however, Azure pricing appears to be similar.
The bottom line? "Microsoft won't be drastically cheaper, nor more expensive than other solutions in the space, but Azure will offer a much broader set of technologies for Windows-based cloud computing," Sanfilippo concluded.