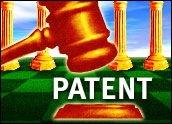 Microsoft has filed a formal complaint with European Union antitrust authorities alleging that Motorola Mobility — and hence, Google — is improperly restricting the use of certain patented technologies.
The complaint comes a week after the European Commission approved Google's US$12.5 billion acquisition of the handset manufacturer — with the warning that it would be watching to make sure Google did not use its new patent portfolio to take unfair advantage of competitors.
However, Motorola has refused to license some of its intellectual property at anything remotely close to a reasonable price, Microsoft Deputy General Counsel Dave Heiner said in a blog post.
The patented technologies in question involve the ability to play video and connect wirelessly.
Paying Through the Nose
By refusing to make its patents available, Heiner said, "Motorola is attempting to block sales of Windows PCs, our Xbox game console and other products."
For a $1,000 laptop, for example, Motorola requires Microsoft to pay a licensing fee of $22.50 for 50 patents on the H.264 video standard. There are at least 2,300 other patents needed to implement this standard, according to Heiner — patents that are available from a group of 29 companies that came together to offer their H.264 patents to the industry on FRAND (Fair and Reasonable Non-Discriminatory) terms.
The royalty for those patents, Heiner flatly said, is two cents.
For a $2,000 laptop, Motorola doubles the licensing fee to $45 — an egregious amount, Heiner said, as Windows is the same on both laptops, and so is the video support in Windows.
Microsoft did not respond to our request for further details.
No Consensus
"Microsoft's complaint is just another example of their attempts to use the regulatory process to attack competitors," Google responded in a statement provided to the E-Commerce Times by spokesperson Niki Fenwick. "It's particularly ironic given their track record in this area and collaboration with patent trolls."
In truth, this is a complicated issue, David A. Makman, of the Law Offices of David A. Makman told the E-Commerce Times.
"The appropriate royalties for use of a patent when the patented technology is part of a standard is a hot issue in the intersection between intellectual property and antitrust law — one where there is no consensus in the United States or globally," he explained.
FRAND licensing cases are often heavily litigated.
"I expect that the European Commission will take the case seriously," said Makman.
In addition, there is a lot of interest in Asia in theories of abuse of rights by patentees and over the methodology used for establishing technical standards, he continued. "So the EC's decision, if and when it comes, will have important ramifications for international trade."
Microsoft and the EC
There is likely something else going on here as well, Peter S. Vogel, partner with Gardere Wynne Sewell, told the E-Commerce Times.
Microsoft has had tremendous difficulties over the years with the EU antitrust regulatory authorities, he pointed out.
For instance, a few years ago Microsoft was forced to sign an agreement in Europe that would give consumers a choice of five randomly chosen browsers that could serve as a default in Windows.
"Until the EU brought this action, the only browser offered as a default was the Microsoft browser," recalled Vogel.
There have been many other incidents as well, he added. "So now Microsoft is trying to show the EU that they want to be fair in all their dealings — that they want an open persona in the European Union."
Microsoft is, no doubt, aggrieved about the royalty fees, Vogel said. "However, I do think this is a much bigger picture for Microsoft than just this particular patent dispute."
Growing Skepticism
It will be interesting to watch the case unfold, Vogel said, because it will likely reveal more about how European antitrust authorities view U.S. claims of unfairness.
"In general," he said, "it is clear that the EU has become much more skeptical of American Internet companies' activities."