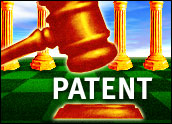 A federal jury has ordered Microsoft to pay US$1.52 billion to Alcatel-Lucent for infringing on two patents that convert audio into the digital MP3 file format.
One of the largest patent awards on record, Microsoft has said the ruling could also impact companies that have licensed this technology, including Apple, Nokia and Sony. Alcatel-Lucent had originally sought $4.5 billion.
Marked Significance
"This case is very significant," attorney Robert Greene Sterne, founder and partner of Sterne, Kessler, Goldstein and Fox, told the E-Commerce Times. It could impact any company using MP3 technology, he said, adding that the size of the award is a record-setter.
"Typically, you will see awards for patent infringement in the $80 million to $100 million range," Sterne added.
The case also illustrates the growing use of the global patent system in a tactical and strategic way by companies to protect their patents and maximize returns on investment for their shareholders, he added.
A Greater Impact?
Microsoft has already announced it will appeal to the U.S. Court of Appeals for the Federal Circuit in Washington.
With $29 billion in liquid assets, Microsoft is unlikely to be significantly harmed by this single verdict, noted Daniel E. Venglarik, an attorney with Munck Butrus. "It's the possibility of a trend that has to concern them," he noted.
Indeed, any other company using this MP3 standard surely is worried, Sterne stated.
"Alcatel has sent a message that it is willing to go after companies that have infringed its patent. These other companies are no doubt calculating potential liability exposure. Under Sarbanes-Oxley, they have to," he added.
Another uncertainty for these firms, as well as Microsoft, is the scope of extraterritorial damages that could be accessed for the products shipped to overseas market, Venglarik told the E-Commerce Times.
That issue was addressed in a case the Supreme Court heard this week — Microsoft v. AT&T. The Supreme Court's decision in that case could have an impact on the ultimate size of the award depending on how it rules, he added.
From Germany to Bell to Alcatel
Microsoft's position is that it licensed the technology from Germany's Fraunhofer-Gesellschaft, which has licensed the technology to other companies, as well. Microsoft had paid $16 million to the institute for the license.
MP3 technology was developed by Fraunhofer and the old Bell Laboratories. Lucent now holds the Bell Labs patents, and Alcatel acquired Lucent in November 2006.
Lucent filed this case several years ago asserting 15 patents against Gateway and Dell over the Windows Media Player function for playing MP3s, and Microsoft intervened, Venglarik explained.
"Two of the 15 patents were dismissed, but the judge scheduled six separate trials on the remaining 13, with this trial being the first and dealing with only two of the patents," he noted.
"Alcatel inherited this case when it merged with Lucent, but also filed two additional cases asserting a total of seven patents against Microsoft last November, in the 'rocket docket' Eastern District of Texas," Venglarik said.
Other patent disputes include speech coding, video coding and the Windows user interface.
Redmond Reacts
Statements by Microsoft indicate that Redmond has no intention of standing down. It has filed its own patent infringement suit against Alcatel in Delaware, as well as a patent-related complaint with the International Trade Commission.
The case is far from over, Sterne noted, as it could be overturned in the appeals process, litigated to the Supreme Court or the awarded damages could be reduced by a court.
"This case could have a ripple affect for Microsoft in more ways than one," Sterne said. "One thing all large companies worry about is a perception in the market that it is an easy mark for patent infringement claims. Microsoft will appeal this to the furthest extent possible if only for that reason."