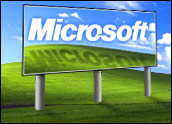 Microsoft recently announced a new line of tablets dubbed "Surface." However, instead of partnering with any of its traditional hardware friends, Microsoft is going it alone when it comes to Surface manufacturing — Redmond will make the hardware on its own and load it with its Windows 8 operating system.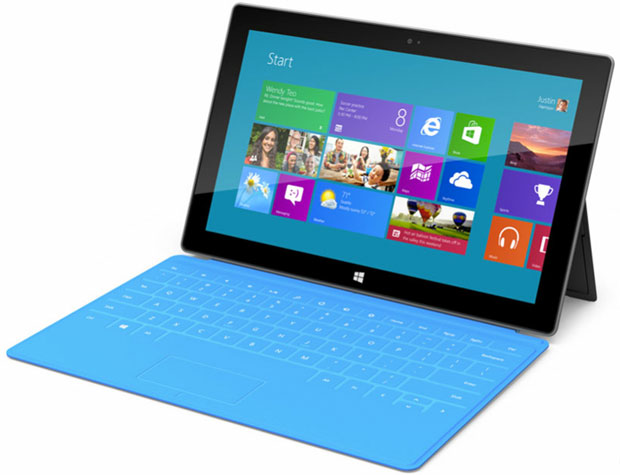 The Microsoft Surface
It's similar to the way Microsoft approaches video games with its Xbox 360 console. However, Microsoft has a history of working with outside hardware partners when it comes to personal computers, and those partners likely have plans to launch Windows 8 tablets of their own when the OS is released later this year.
The company didn't release details about pricing. It also didn't give exact launch dates for the products. Microsoft didn't respond to our request for further details.
Potential in Crowded Market?
Microsoft's Surface will be entering a crowded tablet market where the iPad reigns supreme. But the new product does have some strong features, Patrick Moorhead, president and principal analyst at Moor Insights & Strategy, told the E-Commerce Times.
"The most valuable features in the Surface are the covers," he said. "The Touch Cover and Type Cover enable Surface to morph from a tablet into a notebook."
For tablet buyers looking to purchase an enterprise tool, those can be valuable assets, especially when enterprise users are also looking for the Microsoft Office software that comes with a Microsoft tablet, said Tuong Nguyen, analyst at Gartner.
"There is the potential to be a good product with people who are using it in enterprise," he told the E-Commerce Times.
However, Microsoft also has challenges ahead if it wants to break into the tablet market, Moorhead and Nguyen agreed. Without exact pricing points, it's unclear just how big a splash the Surface and Surface Pro may make.
"What's unclear is battery life and pricing," said Moorhead. "These could be potential show-stoppers if not competitive."
Taking Matters Into Its Own Hands
Microsoft's plan to make the hardware on its own is a potentially risky undertaking, said Moorhead, especially considering its ongoing relationship with PC partners.
"Microsoft is taking a colossal risk by competing with its PC customers," said Moorhead. "They obviously were not wowed by what their OEMs were offering, or would not have announced Surface."
The tablet market is already competitive, said Nguyen, and this adds another element to the challenge.
"I don't think anyone has done that successfully in the past," Nguyen said. "This was more than a tiny sneak preview, this was a big sneak preview, and they were saying we're going to be in the tablet space and this is how we're going to do it. That seems very iffy to me."
While Microsoft went that route with Xbox, it's difficult to compare this launch to Microsoft's similar endeavors in the past, he noted.
"They've done it with Zune and Xbox," he said. "We all know where Zune went. And even with Xbox, you're talking about a highly competitive hardware. Microsoft is big into licensing, so the worst case scenario is that its similar to the hardware space, where they lose money on hardware but make it up on the software side. Aside from that being challenging on its own, we're talking about the mobile market here, and that's going to be tough."