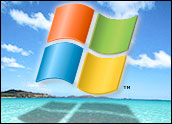 Microsoft reportedly is in preliminary talks to settle two pending antitrust investigations now before the European Commission. Microsoft wants to end these probes before the Competition Commissioner Neelie Kroes leaves office at the end of the year, according to the scuttlebutt.
Microsoft did not return a request for comment in time for publication. An email to the European Commission also was not answered by deadline.
Both of the antitrust investigations began in January 2008. One was sparked by a complaint from Norway-based browser maker Opera, accusing Microsoft of violating European antitrust regulations by bundling Internet Explorer with its Windows operating system.
The EC agreed with the initial charge, characterizing Microsoft's practice as an "artificial distribution advantage which other Web browsers are unable to match."
At the same time, the EC began looking into accusations that Microsoft used its dominance in the OS market to keep rivals in the word processing and spreadsheet markets at bay.
Signs of Defeat?
Earlier this spring, Microsoft signaled that it didn't have the stomach for additional battle, at least over the browser investigation. In May, it withdrew its request for an oral hearing in the matter.
Microsoft opted to forgo this voluntary step in the process, it said, because the EC had scheduled its hearing during the same week, June 3-5, that the International Competition Network conference would be going on in Zurich. The ICN conference is an important gathering for those involved in global intergovernmental competition law, and many of the EU and national competition officials who should have attended Microsoft's oral hearing were already scheduled to attend the ICN event. Redmond asked for another date, but the EC reportedly said a suitable room wasn't available at any other time.
Microsoft offered to find and outfit a suitable room if the EC would agree to reschedule the meeting, according to a blog post written by Dave Heiner, then vice president and deputy general counsel at Microsoft.
It may well be that Microsoft concluded from the EC's apparent inflexibility in scheduling a hearing that its chances in court were not great — and that settling would be the wiser course.
In 2007, Microsoft decided to stop battling the EC's 2004 ruling that it had illegally tied its media player to Windows. Microsoft spent hundreds of millions of dollars on fines, fees for noncompliance and legal costs to counter that complaint.
Decade-Long Prosecution
In short, it's not a pretty history for Microsoft.
"The European Union has been going after Microsoft for the better part of a decade," Ryan Radia, an information policy analyst with the Competitive Enterprise Institute, told the E-Commerce Times. "Going to court would have been a gamble for Microsoft."
Even if Microsoft had prevailed, it would have ultimately just been a lot of bad PR for the company.
"Microsoft may have just wanted to get it all over with at once," speculated Radia.
Indeed, Microsoft has already made product adjustments in response to the EC's probes — to apparently little avail.
"For European sales, Microsoft disabled the browser, creating a bifurcation in their world sales, likely to the detriment of European buyers," Raymond Van Dyke, partner with Merchant & Gould, told the E-Commerce Times. "Concerning the interoperability of Microsoft Office formats with competitors' products, Microsoft opened up the standards a while back."
A larger question for Microsoft, Radia said, are where this antitrust investigation trend will end — and what impact it might have on consumers in the meantime.
"With every new version of Windows, Microsoft is trying to offer new products and features," he pointed out. "You have to wonder, though, what they don't put in because they want to avoid more regulatory scrutiny."
Also, Google has set its sights on Windows, with plans to roll out a Chrome-based OS, he noted.
"Microsoft's ability to compete with Google, which has its own very deep pockets, may be hampered by these antitrust investigations."
Microsoft and other dominant U.S. companies face an interesting philosophical challenge in dealing with the EU, Van Dyke concluded.
"Whereas in the U.S. the regulators want to encourage competition but look for behaviors that are in restraint of trade, in the EU those regulators look at dominant companies with extreme suspicion. The large companies are generally deemed per se guilty, merely because they have a dominant market position, and the EU has levied fines or soured mergers for reasons that hardly seem reasonable here."