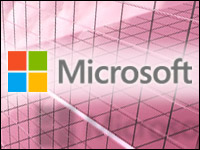 Activist investor ValueAct Capital has invested US$2 billion in Microsoft, according to a report on CNBC Monday morning.
Wall Street immediately reacted, driving the company's share price to $31.18 from its usual perch at $30.27 per share. That is the highest level the stock has since in the last seven months.
ValueAct invests in companies that it views as undervalued, targeting those that are either out of favor or undergoing significant transition. It manages more than $10 billion on behalf of its institutional and individual investor clients.
Microsoft in Transition
It's difficult to paint Microsoft — an establishment IT company if there ever was one — as a company in transition. Its stock has hunkered down at the $30ish per share level for more than a decade, to the annoyance of long-term investors.
One possibility is that ValueAct Capital may try to engineer changes in Microsoft's executive suite to mine the value it recognizes in the stock.
However, that is a long shot at this point — at least, based on the information currently available to investors, said Peter Cohan of Peter S. Cohan & Associates.
"Essentially, ValueAct has taken 1 percent if not less of Microsoft's market cap. That suggests that the company will not have a significant impact on Microsoft unless it is able to galvanize other shareholders to act with it to push for changes," he told the E-Commerce Times.
Microsoft Does Need a Boost
Without a doubt though, Microsoft is in need of a boost both in its share price and its overall direction. There's a general perception that Microsoft missed some big opportunities in the last several years, most significantly with mobile, despite its recent initiatives in this area.
Its Bing search engine is a distant second in queries, according to a recent report from Global Equities, with a market share of about 12-15 percent.
Microsoft is coming late to the cloud party, losing share to Amazon.com, Salesforce.com and VMWare among others, according to Global Equities.
Still, Microsoft clearly is trying to make up for lost time. Last week, it announced the general availability of Windows Azure Infrastructure Services — an Infrastructure-as-a-Service offering under the Windows Azure product line.
Microsoft then sent a direct shot over Amazon's bow, the main player in the IaaS space, with news that it would match Amazon Web Services prices for commodity services such as compute, storage and bandwidth.