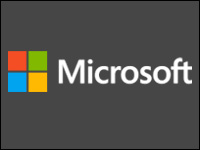 Microsoft reported an earnings slip in its second fiscal quarter on Thursday, despite strong sales from itindows 8 operating system that gave overall revenue a boost.
It brought in US$21.46 billion in revenue, a 3 percent increase from the same period a year ago. However, its net income of $6.4 billion, or 76 cents per share, was down from the $6.6 billion, or 78 cents per share, posted in the year-ago quarter.
Sales of the new Windows 8 operating system provided a revenue bump during the quarter. Revenue from the Windows Division was $5.8 billion, up 24 percent year-over-year, with 60 million licenses sold.
Microsoft also saw growth on the enterprise side of the company. Revenue from its Servers and Tools Division rose 9 percent to $5.19 billion. Those gains helped offset losses in the Entertainment and Devices Division, which saw revenue of $3.77 billion during the quarter, a drop of 11 percent.
Microsoft did not respond to our request for further details.
Still Counting on Windows 8
Microsoft's Q2 report is the first to include sales figures from its new Windows 8 operating system, which was released late last October. The redesign, which CEO Steve Ballmer called a "big, bold ambition to reimagine Windows," was the biggest overhaul to Microsoft's operating software in about a decade. Windows 8 runs on both PCs and tablets.
Microsoft also released a tablet, the Surface, to go along with its software upgrade. The Surface runs on Windows RT, the mobile version of Windows 8. Microsoft did not provide a breakdown of Surface or Windows RT sales figures, saying only that it sold 60 million Windows 8 licenses during the past quarter.
Given the current sluggishness in PC sales, those are the most critical numbers Microsoft will want to consider if it hopes to compete in the consumer market, said Michael Silver, research vice president and distinguished analyst at Gartner.
"Assuming that consumers are favoring tablets in many cases — as was even seen in Apple's numbers — Windows RT devices, which really compete with the iPad head on, are really more critical to Microsoft in the long term, and Microsoft did not release any numbers specific to RT," Silver told the E-Commerce Times.
"The Windows 8 and Windows RT products available were not as good as they could have been, and that lack of maturity likely hurt Microsoft," he said.
Still, the Surface and Windows RT-based hardware from other vendors only have one quarter under their belts, Silver acknowledged.
"As the products mature, Microsoft could be well-positioned to compete," he said. "Surface with Windows RT is a good but immature product, and there really were not enough compelling applications compared with the iPad and Android devices.'
Headed Toward the Enterprise
If the Surface and its tablet counterparts fail to gain momentum in the mainstream consumer market, highly capable Windows RT tablets might have a better chance at competing in the enterprise space, said Silver.
"Windows 8 products like Surface with Windows Pro, Lenovo's Helix, and other products from the first quarter of 2013 will be important to enterprises and will give a better idea of how the new OS will fare there, perhaps replacing some iPads," he noted.
Marketing toward corporations is the direction the company has long been taking, observed Rob Enderle, principal analyst at Enderle Group, even if it's at the expense of consumer-based operations.
"Enterprise is the direction it's been headed since the first part of the last decade, and the heavy shift to enterprise has really hurt Microsoft in the consumer division," he told the E-Commerce Times.
"The consumer side is still a viable and very profitable business, but some consumers in divisions like the gaming market have moved on to other things — like playing games on tablets and smartphones," Enderle noted. "Those efforts to rebuild are going to take some reimagining."
Figuring out how to revitalize those struggling divisions and balance the company's focus between enterprise and consumer efforts will determine Microsoft's health in the near term, said Enderle.
"What we're seeing here is the inevitable weakening on the consumer side," he pointed out, "and that does suggest that maybe efforts between the two should be more broadly split."