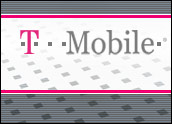 T-Mobile can breathe a sigh of relief: After an initial show of reluctance by MetroPCS Communication investors, 80 percent approved its sale to T-Mobile at a special shareholder meeting held on Wednesday.
T-Mobile reportedly sweetened its bid for the company to bring on board those shareholders who felt the original offer undervalued MetroPCS.
Under the deal, MetroPCS shareholders will receive a 26 percent stake in the combined company with T-Mobile's parent, Deutsche Telekom, owning the rest. MetroPCS shareholders will receive US$4.06 per share in cash as well.
To nudge along disgruntled shareholders, Deutsche Telekom enhanced the equity in the proposed combined company by reducing its debt by $3.8 billion, bringing it to $11.2 billion. It also agreed to lower T-Mobile's debt by half a percentage point.
The combined company will have a value of about $16 billion and support some 43 million devices.
The deal is expected to close on April 30. It has already received the necessary regulatory approvals.
Shaking Up the Mobile Market
When T-Mobile and MetroPCS unveiled their plan to merge last October, they claimed the tie-up would create a "bigger, better, bolder" wireless provider with "expanded scale, spectrum and resources" to compete.
Even though these lower-tier providers are competitors, few viewed their merger as a competitive issue. Instead, it is largely seen as a transaction that will add a viable fourth top-tier player to the wireless market.
Nor is this is the end of the story line for wireless providers' place in the world. Other deals are still cooking — such as the rival bidding for Sprint Nextel by SoftBank and Dish Network. There could even be room for further consolidation between the company that loses the bid for Sprint and T-Mobile-MetroPCS.
In the end, it may be that the T-Mobile-MetroPCS merger's greatest significance will be its impact on the industry and not on the companies' individual shareholders, said Covestor Model Manager Mark A. Holder.
Both AT&T and Verizon "were in the process of creating a virtual duopoly that allowed for lower capital spending until Sprint and T-Mobile made these deals," he told the E-Commerce Times.
The T-Mobile deal will give it a potential lead in building out an advanced 5G/LTE network, Holder continued.
"This might give T-Mobile an initial lead, but ultimately the financial resources of the big players will lead to another arms race that neither company will end up winning," he speculated.
Mobile's True Potential
While continued market jockeying is no doubt to be expected, both the T-Mobile-MetroPCS merger and the one brewing at Sprint are necessary to achieve the true potential of mobility, said Ritch Blasi, SVP of mobile and wireless at Comunicano.
"The consolidation of assets — especially networks and spectrum — is the main driver of continued growth for the players left standing — but more importantly for customers who don't want to be limited to the kind of services and applications they can or can't use except on WiFi," he told the E-Commerce Times.
Once the networks are combined, which will take some time, Blasi said, Deutsche Telecom will have a much more expansive footprint to offer its domestic and international customers.
Indeed, when T-Mobile and MetroPCS first unveiled their proposed deal, they promised it would deliver greater network coverage, including 4G and deeper LTE in many markets. It would also allow the combined company to introduce more value-add offerings such as hotspots and pay-as-you-go and no-contract monthly plans.
For business customers, this translates into a level competitive playing field, Blasi said, and for consumers, it means a stronger alternative to the other three U.S. carriers.