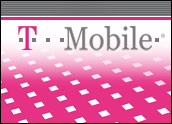 T-Mobile announced that it will acquire rival carrier MetroPCS to create a larger company. The deal is expected to close in the first half of 2013, following shareholder and regulatory approvals.
Until then, T-Mobile and MetroPCS will continue to operate as separate companies. When the deal is closed, T-Mobile will be a separate customer unit of the combined company.
Earlier this year, when rumors were circulating that T-Mobile and MetroPCS were in talks over a merger, there was speculation that it might take the form of a stock swap — giving T-Mobile parent Deutsche Telekom control of the entity — or perhaps an initial public offering.
T-Mobile did not respond to our request for further details.
A Consolidating Industry
Even though it involves second tier providers — that is, companies that are not AT&T Wireless or Verizon Wireless — the acquisition is illustrative of several industry trends.
In general, the wireless industry has been in consolidation mode for some time, and it is widely recognized that only a provider with sufficient scale will be able to compete — which requires staying ahead of the capacity problems that are an issue for all mobile providers now.
That was the premise behind AT&T's failed attempt to acquire T-Mobile last year, a blockbuster US$39 billion transaction that was ultimately squelched by regulators fearful it would make AT&T too big.
The T-Mobile, MetroPCS tie-up will move the combined company up the industry ranks, making it more of a threat to the No. 3 wireless carrier, Sprint, which had fiercely protested the T-Mobile, AT&T venture.
A Bigger Company
The acquisition will position T-Mobile as a "bigger, better, bolder" wireless provider with "expanded scale, spectrum and resources" to compete, the company said.
It will make it possible for T-Mobile to provide 4G services and deeper LTE coverage in certain metro areas such as New York, Los Angeles and Dallas. In short, it will lead to greater network coverage and a path to at least 20×20 MHz of LTE in many areas.
The acquisition will also allow the company to offer customers more choices of products — phones, tablets, hot spots etc — and service offerings such as pay-as-you-go and no-contract monthly plans.
Still the Same Lineup
However, this acquisition will not significantly alter the wireless market, independent tech analyst Jeff Kagan told the E-Commerce Times.
"It will make T-Mobile more competitive and that much more likely to stick around," he said, "but it is not significant enough to rattle the regulators like the AT&T-T-mobile deal did."
This deal will go through, he predicted.