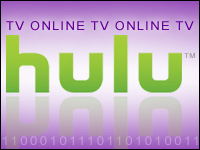 Major changes may be in store for Hulu that will loosen up the exclusivity of content on the online video site and pour more ads into the mix, according to a confidential internal memo obtained by Variety.
The document discusses the possibility that in September, Hulu owners Comcast, News Corp. and Disney may buy out Providence Equity Partners, the fourth Hulu owner. Under those circumstances, the networks would have greater control over the site's programming, content deals and advertising strategies, which could mean major changes to the site's lineup.
Owners discussed moving on with or without company CEO Jason Kilar, according to the report, who could opt to cash out his estimated US$100 million share in Hulu and walk away.
Proposed Changes
The memo outlined some of the possible changes to the site's programming and licensing deals should executive leadership switch hands. Disney and News Corp. reportedly want to end some of the exclusive deals they have with Hulu and retain the ability to license program to third parties such as YouTube or Amazon, which offers streaming video services with its Amazon Prime program.
Networks including ABC.com and Fox.com also want an end to content parity. They also want the ability to keep some of their own programming for their respective sites in order to keep the streaming content hubs different. Hulu might still contain links to certain shows, but following the link would take users to ABC or Fox's site rather than keeping them on Hulu.
The executive shake-ups could also lead to higher amounts of advertising content on Hulu. The site already plays ads with its videos, but Fox reportedly wants to increase the ads to four per commercial pod.
Hulu did not respond to our request for comment.
Unchartered Waters
A loss of exclusivity and control over programming could lead to a serious switch in how Hulu does business going forward, said Peter Koeppel, founder and president of Koeppel Direct.
"Hulu's content will be diminished, which will make it a less attractive site for consumers to view programming," said Koeppel. "I would expect site traffic and viewing levels to decline if less programming can be accessed on the site. Hulu was reported to be in the process of developing their own original programming, which may help offset the loss of certain network programming."
Hulu is currently one of the major success stories in digital programming, said Alfred Poor, author of the HDTV Almanac, along with competitors like Netflix. But the site's current model might be unsustainable if it doesn't have a leader with Kilar's vision and pull over the networks at the helm, he said.
"Hulu is one of the best, and is the strangest in how it came to be," he told the E-Commerce Times. "The miracle is that Hulu works at all, considering its ownership, and I believe Kilar provided the strong vision and leadership that made it possible. He managed to wrangle these pretty competing interests that back it and make it work. I don't think Hulu has a whole lot of future without somebody in that role."
Hulu might be the one suffering the consequences of content managers wrestling for their interests now, said Poor, but that's a battle that consumers are likely to see play out in other areas of the digital entertainment industry going forward.
"It's definitely dangerous times for Hulu," said Poor. "We could be seeing it coming apart at the seams. But we've never been here before with digital content. We're on a voyage of discovery here and nobody really has this business model figured out and what's going to happen with it."