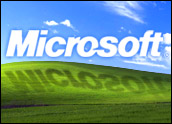 It seems Microsoft doesn't want to take any chances with rollouts of future Windows tablets.
The company is reportedly asking a special favor of each chip maker with which it will be working on tablets. It wants the chip suppliers to each partner with one — or possibly two, according to some accounts — hardware maker, to which it will supply its chips. Chip makers Intel, Nvidia, AMD, Qualcomm and Texas Instruments would each choose a company — Dell or Asus, for example — and work closely with that firm to produce the tablets.
Though Microsoft is strongly encouraging its chip partners to adhere to this plan, participation is not mandatory, according to reports, though it is strongly encouraged.
Microsoft did not return a request for comment to the E-Commerce Times in time for publication.
Is That Fair?
In return for complying with its wishes, Microsoft will give participating companies lower-priced software or special features to make their products run more efficiently, news reports state.
Perhaps unsurprisingly, there appears to be some griping about the unusual square-dance arrangement Microsoft is trying to implement. Acer, for one, has reportedly complained that what Microsoft is proposing is too restrictive for hardware makers. Other complaints focus on the unduly strong control Microsoft would maintain over the supply and production chain with this setup. Also, the special goodies doled out to participating companies, which won't apparently be available to hardware makers that don't play ball, smacks of favoritism.
Remembering Vista
This is all about quality control, Charles King, principal analyst with Pund-IT, told the E-Commerce Times.
"What Microsoft is essentially doing is insisting that hardware manufacturers meet some specific design points before it will license Windows for use in its tablets." In other words, it is not about limiting the number of hardware partners, but rather keeping a tight reign on product specs. "Unless the tablet device complies with storage or processor requirements, the device maker won't be getting a license."
Microsoft is still smarting from its experience with Vista, he said. "Then it took a liberal viewpoint on what the hardware requirements for it would be, and there was a range of products on the cheaper end that were developed that didn't have the horsepower to support Vista in the way it needed to be supported."
Microsoft, King continued, basically feels it got screwed by the hardware manufacturers that were taking the cheap way out.
With tablets, it wants to make sure everything goes right, he said. "Microsoft knows it is not a significant player in this space, and it wants to make sure that as these nex-gen tablets come in, they won't get the same black eye they believe they suffered unnecessarily with the Vista launch."
The iPad Experience
Microsoft is basically trying to replicate the same development environment from which the Apple iPad sprang, Wes Miller, an analyst with Directions on Microsoft, told the E-Commerce Times.
"Apple has the luxury of maintaining complete control over the entire process, from the chip to the end product design. Microsoft doesn't have that control, it never has and it never will," he said.
These incentives, Miller continued, appear to be crafted with the goal of producing for customers an experience that's as close to the iPad as possible.
"It wants to ensure a consistent product among partners and a limited number of devices that it needs to test," he concluded.