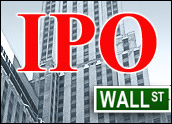 Marketo and Tableau Software are having strong launches as public companies, indicating investors are excited about the growth in enterprise software markets that target niches such as Big Data and marketing automation.
Tableau Software, which designs data visualization software that helps businesses manage an abundance of information, trades under the appropriate ticker symbol DATA. Its Friday IPO was a strong one. The company set its opening share price at US$31 for 8.2 million shares, and it shot up 63 percent to close at $50.75. On Monday afternoon it continued its upward trajectory, trading above $58.
Marketo also traded publicly for the first time Friday, appearing under the ticker 'MKTO.' The company offers cloud-based marketing software designed to help advertisers manage and automate leads, provides sales intelligence and analytics, and extend reach across social media.
Investors seemed to place their faith in a company that embraces the new era of digital marketing. The company raised $85 million to price its open at $13 per share, then jumped 78 percent to close at $23.10 on Friday. The stock continued to climb to around $25.85 going into Monday afternoon.
New Success for Tech Stocks
Marketo and Tableau's stellar public debuts are even more remarkable considering the recent weak IPOs of other tech-related companies, most notably Facebook. The social networking powerhouse has been trading mostly below its $104 billion valuation, or $38 per share price, since it went public a year ago. Other consumer Internet companies such as Zynga and Groupon have had similar market trajectories following their IPOs.
The stock market is stronger than it was when Facebook launched its IPO, but Tableau and Marketo's success can still be seen as a refreshing example of how to execute an IPO in the current economic landscape, said Sam Hamedeh, CEO and financial analyst at PrivCo LLC.
"Tableau Software hit an IPO grand slam that was not only visually pleasing, but also one that will be remembered in the coming years as a case study for what a successful IPO should look like," he told the E-Commerce Times.
It could also be an indication that companies with similar Big Data and marketing enterprise software solutions are now winning investor praise faster than the more high-profile consumer Internet companies such as Facebook or Zynga. Similar companies like WorkDay, Splunk, Guidewire, Software Inc. and Service now are also trading well above their IPO prices.
Investors likely see a more predictable, stable path to revenue growth than they do in social networks or other consumer-focused tech stocks, said Curt Monash, software analyst and strategic advisor at Monash Research. That cools the hype around an IPO, but it also leads to a more realistic valuation.
"The monetization dynamics change much less over time for enterprise software companies than for most consumer Internet businesses," he told the E-Commerce Times. "Hence, it's somewhat easier to value them correctly."
Keeping Momentum Alive
Investors aren't the only ones who recognize the value in companies such as Tableau or Marketo, said Anna Yen, vice president of marketing at Think Big Analytics. The market is changing so that IT, marketing and research professionals need to work together to effectively reach consumers, and companies like Tableau are helping to bring those forces together.
"Tableau is a great company with amazing software and a high-quality tool that empowers business users and IT to collaborate and make good decisions based on data," she told the E-Commerce Times. "That's a company that's actually making money, and showing the customer that the need for data isn't a fly-by-night thing."
Investors understand that the need for the platforms that help with data analytics is more lasting than the fickle nature of several social networks, daily deal apps or gaming sites.
"That's ahead of the game in and of itself, and much more tangible than saying to investors, 'OK, I'm going to build a community of 100 million users and then figure out how to monetize them later,'" Yen noted.
Now, with the pressure off for a successful IPO, Tableau needs to focus on keeping that momentum alive.
"The key to any company that's growing on a huge trajectory is investing in talent and managing growth," she noted. "Those are the two hardest things that a company faces, and it just gets harder when you're public. But the company is showing it is stable, and the buzz around the IPO could certainly help Tableau attract some new talent."