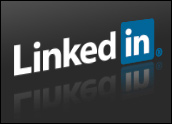 LinkedIn on Thursday announced the US$90 million acquisition of newsreader app Pulse, as the professional social networking site looks to add to its content and mobile strategies.
Pulse, launched in 2010 by two Stanford University students, allows users to browse multiple media sources, including social networks, to pick and choose the content they want to read. The app has about 30 million users in more than 190 countries, with 40 percent of those users outside the U.S.
The app's global publishing reach fits in with LinkedIn's goal to create what it called a "definite professional publishing platform." The network said it hopes that in addition to connecting with professional peers worldwide, users can access content relevant to their industry via the site, and publishers will view the network as a prime destination to release exclusive content.
The Pulse app will remain unchanged for the time being, but the company said it is excited to collaborate with LinkedIn to provide "cool and useful" new features.
Neither LinkedIn nor Pulse responded to our request to comment for this story.
Content Destination
LinkedIn's Pulse buy is part of a larger effort by the company to make it more than just a networking site for professionals, said Pim Bilderbeek, principal analyst at GigaOM Pro and founder of Bilderbeek Consulting. The site wants to become the indispensable site for professionals worldwide, whether they're on the go and checking in on their mobile devices, or sitting at their desk.
"LinkedIn wants to increase user time spend on LinkedIn, both on fixed and mobile platforms," he told the E-Commerce Times. "LinkedIn's content strategy has been designed to achieve that. Pulse will help them with the content curation and concentration, and with the mobile side."
In addition to bolstering its content offerings, LinkedIn has also made recent changes that help it fit in a little better with the rest of the social landscape. The site recently revamped its search and networking functions, making it easier for professionals to identify and engage other users.
With all its changes, though, LinkedIn needs to make sure it can stay focused on the social media niche it has so successfully carved out for itself, said Michael Rappa, director of the Institute for Advanced Analytics at North Carolina State University.
Professionals turn to the site for trusted recommendations and quality content. If it makes too many efforts to connect strangers or bombard users with trivial news updates, it runs the risk of looking too much like the social peers that many LinkedIn users try to avoid.
"At its core Linkedin is social networking par excellence," Rappa told the E-Commerce Times. "That's why its desire to morph into Facebook is so curious — and perhaps misguided. Busy professionals don't need another news feed on their mobile devices. Linkedin would do well to stay focused on what it does best, and monetize its unique and abundant data assets more creatively."
Going More Mobile
No matter the direction it takes, the site needs to solidify its mobile presence, Bilderbeek noted. Making sure the site is accessible via mobile devices is especially important as more professionals — both in and out of the office — turn to smartphones and tablets to do the work they used to do on PCs.
"Mobile is not just on-the-road with smartphones, but also couch potatoes with tablets," he said.
The Pulse acquisition will boost LinkedIn's expansion into the smartphones and tablets of busy professionals. "Mobile is the new frontier and everyone is scrambling to get mobile eyeballs," he said. "Pulse's technology will help LinkedIn get more mobile eyeball time."