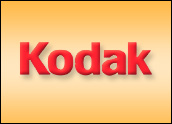 Eastman Kodak shoved its way into the tough world of desktop printing Tuesday by tipping a sacred cow of the segment: the overpriced inkjet cartridge.
For a decade, other printer makers relied on the model pioneered by Gillette, which gave away its razors but charged customers a premium to buy replacement blades. Printer companies, including market leader Hewlett-Packard, sell printers for less than cost but earn huge profits by substantially marking up the price of the ink cartridges.
Kodak's only hope of competing in the space was to turn the model upside down, said Charles LeCompte, president of Lyra Research, which studies the printing segment. "We basically think this is a big deal," LeCompte told the E-Commerce Times. "We essentially agree with Kodak that this is disruptive."
Consumer Anger
In rolling out its new Easyshare All-in-One Printers, Kodak said it will "save consumers up to 50 percent on everything they print." The new Kodak cartridges will cost about US$10 for black ink and $15 for a five-color unit.
"For every $15 spent on color ink and $10 spent on black ink, consumers can print the same number of pages at half the cost of other consumer inkjet printers," stressed the company. "When the Kodak Photo Value Pack is purchased, a 4 x 6-inch photo costs as little as 10 cents per print."
Kodak is addressing a pain point expressed by virtually every person ever surveyed by Lyra regarding personal printing, LeCompte explained. "They're correct in pointing out that of all the things people complain about with inkjet printers, the No. 1 is the cartridges cost too much," he added. "In our research studies, people complain bitterly about that."
However, with suggested retail prices of about $150, $200 and $300 for its units, Kodak is charging substantially more than its competitors for printers. It will be interesting to see if consumers are willing to pay more up-front based on the promise of savings over the long-term, LeCompte noted.
"There are a lot of customers not savvy enough to absorb that future thinking," he predicted.
Making a Splash
"It's pretty interesting. They're definitely entering a very mature space," Ed Crowley, CEO and founding partner of Photizo Group, told the E-Commerce Times. "We've seen Dell, Lexmark, HP … all fighting for share and struggling with fairly unprofitable business models on the low end of the market. It's really been a very tough market space."
Kodak appears to be going after the higher end of that market by selling so-called "all-in-one units," according to Crowley, "but they appear to be focusing on a very low-cost supply strategy which has some big potential ramifications for the industry."
Costly cartridges net their makers profits of at least 60 percent per unit, LeCompte estimated. The companies, charging up to $40 per cartridge, note that the cartridges are much more than mere vessels for ink. They contain sophisticated electronics and hardware, equipment that does the actual printing.
The equipment is prone to wear, especially if consumers use substandard ink, LeCompte continued. Whether the new Kodak units — in which the printing electronics and hardware are permanently mounted within the printer instead of in the cartridges — will prove themselves durable is still up for debate.
Built to Last?
"They have to design the printhead to last the life of the machine," LeCompte declared. "That's one of the reasons HP didn't [build their units in that fashion]. If you go to this permanent printhead design, there's a lot tougher of a reliability standard to meet."
The Kodak units will be tough enough, according to Crowley. "I don't think it will be an issue," he said. "It would surprise me if Kodak brought to market something that wasn't robust because they understand the requirements to meet certain expectation levels in both print quality and reliability."
The real question is whether people will be willing to pay more to save later, he explained, adding, "The razor blade model is very profitable."