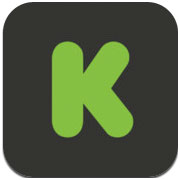 Kickstarter announced it hit a new milestone Monday: It has surpassed US$1 billion in pledges to crowdfund projects worldwide.
In total, 5.7 million people have chipped in to fund Kickstarter campaigns, with about 1.6 million people backing more than one project. The pledges have come from 224 countries and all seven continents. The U.S. led the way with more than $663 million in pledges. Donors from the UK and Canada provided the second and third most financing, respectively.
More than half of Kickstarter's $1 billion in pledges came only within the last 12 months, the company said.
While Kickstarter has been fueled by modest-sized projects seeking modest donations, several successful large-scale projects also have helped its advance toward the $1 billion milestone. Its highest-funded campaign has been the Pebble smartwatch, the connected device that raised more than $10 million in donations in 2012.
Another successful Kickstarter campaign drew millions to turn the cult hit TV show Veronica Mars into a movie. The project blew past its $2 million goal to bring in more than $5.7 million from more than 91,000 backers, helping it become the third-highest-funded campaign in Kickstarter history and the project with the most backers. The highly anticipated film comes out this month.
What It's Doing Right
Kickstarter's $1 billion milestone solidifies its place as the company to beat in the growing crowdfunding space, said Richard Swart, director of research at the Program for Innovation in Entrepreneurial and Social Finance at the University of California, Berkeley.
"They own the crowdfunding brand," he told the E-Commerce Times.
"It's becoming a verb or a noun in many people's vernacular, similar to something like a Google or Facebook. Its dominance is pretty secure, and you can see that in the way that other comparative platforms are rising," Swart pointed out.
"Indiegogo is trying to aggressively expand in Europe, for instance, and some of these smaller platforms are trying to fill a niche where some industries might be frustrated with Kickstarter," he noted, "but they're a global brand leader, and they're not going away."
Keeping Pledge Momentum Alive
That doesn't mean the company doesn't have room to improve and grow, though, said Robert Hoskins, director of media relations at Front Page Public Relations. As crowdfunding becomes more mainstream and legal restrictions are lifted on nonaccredited investors, thanks to the Jobs Act, Kickstarter is going to see its pool of competitors grow in coming months.
"This is just the tip of the iceberg for the crowdfunding industry," Hoskins told the E-Commerce Times. "There are several new players that are going to fight to be the best platform in one industry or vertical, and they're going to be getting business by telling people that Kickstarter and some of the other players are charging a lot of money for not doing a lot besides being a platform."
To keep momentum alive in this increasingly competitive space, Kickstarter is unlikely to stray from its current business model. It likely will just expand on it, said Swart.
At least for the short term, that strategy will be enough to give Kickstarter a head start in the crowdfunding sector as it shoots for $2 billion and beyond.
"Kickstarter already has donations coming in from almost every country, but that can always grow," Swart pointed out.
"They'll continue to grow in size and scale and have more focus on internationalization as crowdfunding starts to grow in Asia and South America," he predicted. "Some other niche player might come along with an aggressive and effectively managed campaign — something with better customer service or some kind of integration — but that company hasn't emerged yet."