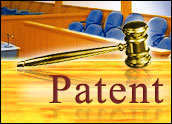 U.S. District Judge Lucy Koh on Friday struck more than US$450 million from the damages a jury awarded to Apple in last summer's blockbuster verdict against Samsung. The jury found that Samsung had willfully copied a number of Apple's design and software patents for the iPhone and ruled that it should pay more than $1 billion in damages. Based on Koh's latest decision, Samsung now owes Apple close to $599 million in damages.
Koh's ruling is based on her finding that some of the awards "rested on impermissible legal theories," as she wrote in her 27-page opinion.
The jury did not follow her instructions in calculating damages for utility patents, Koh said.
"On a number of the claims for the alleged damages, the jury appeared just to take 40 percent of whatever Apple's expert said," explained Peter S. Vogel, a partner with Gardere Wynne Sewell.
"I think the judge concluded the jury didn't do any independent evaluation," he told the E-Commerce Times.
"This is — I hate to say it, but — relatively common," Vogel continued. "That is because juries make determinations outside the foul lines of the law."
New Trial, Uncertain Outcome
Koh ordered a new trial to recalculate damages. At the same time, Koh suggested that both sides could appeal the verdict, noting several potential grounds.
Finally, Koh ruled that Apple would be entitled to interest on the total damages for the period between the verdict and the final judgment, as well as supplemental damages for any sales of infringing devices following the verdict.
That interest will be based on the 52-week Treasury bill rate, as Samsung proposed, rather than on the prime rate, which was Apple's preference.
Koh opted for the lower rate because it did not appear Apple had been forced to borrow money because it was deprived of revenue due to the infringement, she wrote.
The products affected in her ruling include the Galaxy Prevail, Gem, Indulge, Infuse 4G, Galaxy S II, AT&T Captivate, Continuum, Droid Charge, Epic 4G, Exhibit 4G, Galaxy Tab, Nexus S 4G, Replenish and Transform.
Many Moving Parts
At this point, with so many variables in motion, it is unclear how much Samsung will have to pay in damages to Apple.
Last October, the U.S. Patent and Trademark Office tentatively invalidated the so-called rubber-banding patent, which Samsung was found to have infringed in last summer's trial. That wasn't the only bad news for Apple. In December, the USPTO issued a preliminary ruling invalidating Apple's "pinch-to-zoom" patent, which also played a key role in the case.
It is unclear how, if at all, these decisions will factor into the new jury deliberations. An appeal is likely.
"That is typical for patent cases," said Vogel, based on the way the patent legal system is structured. "Companies know that 60 percent of the time, decisions are reversed by the patent court."