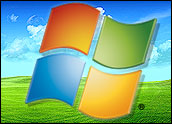 The federal judge overseeing a lawsuit against Microsoft over marketing claims for its Vista operating system has reversed an earlier decision to certify the suit as a class action designation. She also deniedMicrosoft's motion for summary judgment.
U.S. District Judge Marsha Pechman allowed the case, Dianne Kelley, et al. v. Microsoft Corp, to be certified as a class action a year ago, based on the argument that Microsoft's actions had violated the Washington Consumer Protection Act. Specifically, the plaintiffs argued that Microsoft artificially inflated demand for computers only capable of running Vista Home Basic, causing consumers to pay more for those PCs than they would have without the 'Windows Vista Capable' campaign.
With discovery now over, the judge ruled that the plaintiffs could not establish that their claims against Microsoft were common to every consumer who bought a computer with a Windows Vista Capable sticker on it.
Long, Winding Saga
The case's origins can be traced back to early 2006, nearly a year before Vista's release. Microsoft authorized OEMs (original equipment manufacturers) to place a sticker on PCs indicating they were "Windows Vista Capable."
Microsoft eventually rolled out four versions of Vista: Basic, Premium, Business and Ultimate.
The plaintiffs purchased computers that had "Vista Capable" labels but did not have "Premium Ready" labels. Those PCs could only run Basic. The plaintiffs argued that Basic could not fairly be called "the Real Vista," and that Microsoft's marketing was misleading.
They also took issue with Microsoft's "Express Upgrade Guarantee Program," which allowed customers purchasing those PCs to upgrade from Windows XP to Vista for little cost. They claimed that some customers participating in Express Upgrade could transition only to Basic.
It was because the plaintiffs in the case seemed to have different grievances about the compatibility of Vista with their respective computers that the judge ruled against the creation of the class, explained Raymond Van Dyke, a technology attorney in the Washington, D.C., office of Merchant & Gould.
"Class actions are typically sought by a group of plaintiffs all suffering the same injury from a common source," he told the E-Commerce Times.
"The court, however, must certify that this proposed group has sufficient commonality to proceed as one entity. In other words, did the defendant's actions — or inaction — cause an injury that affected all of the proposed class action members uniformly?" Van Dyke explained. "The plaintiffs can, however, proceed individually with their respective suits, albeit without the combined might of the class."
Money Tree
That is probably not going to happen, Charles King, principal of Pund-IT, told the E-Commerce Times. "I am sure most of the people who fall in this category are going to do the math and decide that thecost of retaining a lawyer is not going to be equal to the few hundred bucks they would receive."
Microsoft is no doubt celebrating this decision — and not just because it dodged a potentially very expensive judgment or settlement.
Vista has been a sore spot for Microsoft ever since its release. The problems associated with it have had a serious impact on the Microsoft brand. Then there was the matter of a series of embarrassing emailsthat were made public during the lawsuit's discovery phase.
Court documents revealed emails between top Microsoft and Intel executives that showed Microsoft actually lowered the requirements for chipsets that qualified for the "Vista Capable" logo, saving Intel a huge amount of money. Other emails displayed how unhappy its partners were with the shoddy Vista functionality.
"You have demonstrated a complete lack of commitment to HP as a strategic partner and cost us a lot of money in the process," HP executive Richard Walker wrote in an e-mail to Jim Allchin, who wasMicrosoft's ranking Windows executive at the time. "Your credibility is severely damaged in my organization."
Class action decertification or not, Microsoft probably cannot wait to close the chapter on Vista, Scott Testa, a marketing professor at St. Joseph's University told the E-Commerce Times.
"They just want to move to Windows 7 and have everybody forget this debacle ever happened," he said.