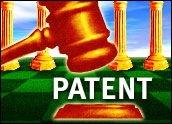 U.S. District Judge Lucy Koh is nothing if not persistent. Even though an earlier order for the CEOs of Apple and Samsung to speak to each other to avoid a lengthy trial did not yield anything positive, she is asking the two men to try again.
With the jury set to begin deliberating over the companies' patent disputes, she wants Apple CEO Tim Cook and Samsung CEO Choi Gee Sung to talk turkey.
"I see risks here for both sides," she reportedly said in the federal courtroom where the case is being heard.
It is difficult to know specifically what those risks the judge sees, said Cheryl Milone, founder and CEO of Article One Partners.
"Certainly one risk to both parties is that she is very aggressive on finding infringement," she told the E-Commerce Times.
There are also risks for both companies as they try to prove damages, Milone added.
A Global War
The legal entanglement between Samsung and Apple includes encompasses 20 different lawsuits filed in 10 different countries, the U.S. trial being just one component. The basic arguments run along the same lines: Each maintains the other has violated its intellectual property rights in the mobile space, with respect to both software and hardware. Each wants some of the other's products banned in the markets in question, and both are seeking monetary damages.
Neither side has been able to carve out a clear advantage; there have been wins and losses for both companies. Some of the losses, no doubt, have been particularly bitter. For example, UK Judge Colin Birss last month found that Samsung's Galaxy Tab did not infringe Apple's iPad design, and he ordered Apple to publish a notice on its UK website and in British newspapers stating as much. The notice must stay on Apple's website for six months.
The US Fight
In the U.S. trial, now in its third week, Apple alleges that Samsung copied the design and some features of the iPad and iPhone. Samsung, for its part, charges that Apple infringed some of its wireless technology patents.
The jury is expected to retire for deliberations next week, assuming Judge Koh's attempt to get the CEOs to talk through their differences fails again.
It is an unusual order, Ryan Radia, analyst with the Competitive Enterprise Institute, told the E-Commerce Times.
It appears what Koh is hoping for is that the two come to some kind of licensing agreement, which is how many patent disputes are resolved, he said.
However, the Apple-Samsung dispute is probably far too bitter to be resolved amicably at this point, Radia continued.
"This is not how the patent system was designed to be used, which also may be behind the judge's order," he said. "It goes against the notion that the patent is intended to serve innovation."
It was never meant to be a competitive weapon to bludgeon a competitor, Radia said.
Apple May Be Ahead?
It is impossible to know if either side has improved its position over the course of the trial, Robert Gerstein, a partner at Marshall, Gerstein & Borun, told the E-Commerce Times.
"This is a jury trial, and whatever anyone watching from the outside thinks, they really do not know what the jury perceives," he said.
That said, the trial reportsindicate that both sides have had their good and bad days, but Apple appears to have done at least a little better, Gerstein continued.
"My own view before the trial started was that Apple had an easier case to prove than Samsung for a variety of reasons," he said, "and nothing I have read about the trial changes that."
Apple and Samsung did not respond to our requests to comment for this story.