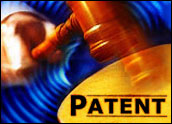 The Apple v. Motorola trial scheduled to begin next week in the U.S. District Court for the Northern District of Illinois has been cancelled, with the judge presiding over the case deciding it should be dismissed because neither side has established a right to relief.
However, Judge Richard Posner wrote in the order filed Thursday that he would delay the entry of the judgment until he has prepared a full opinion, "because in the course of that preparation I may change my mind."
Abrupt End to Expected Clash
Assuming Posner stays the course, the ruling will bring to an ignominious end the expected legal showdown between Apple and Google, which finalized its US$12.5 billion acquisition of Motorola Mobility last month.
Apple's original claim against Motorola was that certain devices, including the Droid smartphone and Xoom tablet, were infringing its patents. Motorola brought a counterclaim against Apple; among its allegations, it said that Apple had violated one of its FRAND patents for cellular communications.
In previous rulings, Judge Posner whittled down the number of patents in dispute. By June, Apple was left with claims for infringement of two patents, and the judge ruled that Apple's admissible evidence of damages regarding those claims did not create "a genuine issue of material fact enabling it to withstand Motorola's motion for summary judgment."
Likewise, the admissible evidence of damages with respect to the alleged infringement by Apple of Motorola's patent failed "to create a genuine issue of material fact," he tentatively concluded.
Posner's reasoning is straightforward, said Kelly J. Kubasta, a partner with Klemchuk Kubasta.
"When you go to court to allege patent infringement, there are two remedies you can request — monetary damages and/or injunctive relief," he told the E-Commerce Times. "But both are required to prove some sort of injury. Posner indicated that he didn't believe either side had been financially injured."
Basically, what he is saying is that "both parties are spinning wheels and neither are likely to find success in the courts," Kubasta remarked.
A Strong Reputation
Almost certainly, one or both of the companies will appeal this ruling once the court issues the order, which Posner indicated would be within a week.
"So a resolution of this issue will be delayed for at least a year, as Apple and Google file their appellate briefs with the federal circuit," Kubasta said.
It is hardly a sure thing that either will prevail, though. Posner has a strong reputation in the intellectual properties field of law, Peter Toren, an attorney with Weisbrod Matteis & Copley, told the E-Commerce Times.
"I have met Posner at a number of conferences, and he has a very set belief on what the law is," Toren said. "And if he believes Apple and Motorola are not entitled to relief, he will not waste everyone's time by going through the motion of a trial only to wind up ruling at the end that neither party is entitled to relief."
Stopping Apple
If this trial had gone forward, it would have been the first trial challenging a Motorola patent for Google.
Google likely has mixed feelings about the ruling, if only because the trial's cancellation means the next time it could go up against Apple in a court of law will be in 2014 — not counting any decisions made by the International Trade Court — according to Florian Mueller, author of the FOSS Patents blog.
"For Google's ambitions to stop Apple's assertions against Android, and in light of the US$12.5 billion it just coughed up for Motorola, that's a setback," Mueller wrote.
Apple and Google did not respond to our requests to comment for this story.