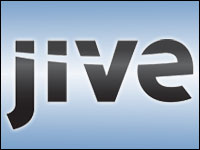 Jive Software has made its debut on the Nasdaq, following on the heels of other recent tech company IPOs such as Groupon, LinkedIn and Netflix. Jive, a maker of collaborative social media software for the enterprise, doesn't have the consumer orientation of those three, but it's apparently similar enough for the market: It raised a more-than-respectable US$161 million in its initial public offering.
The stock began trading at $12 a share on Tuesday, under the symbol "JIVE." By midday, it had risen more than 25 percent. It sold some 13.4 million shares after originally planning to offer 11.7 million in the $8 to $10 per unit range.
'Pleasant Surprise'
Jive's debut was a fairly decent IPO, based on trends in the industry, the performance of recent offerings, and expectations for others that are forthcoming, Lee Simmons, IPO industry specialist at Dun & Bradstreet, told the E-Commerce Times.
Compared with, say, Groupon, the $160 million-plus capital it raised is modest, but Jive "is in a much smaller niche," he noted.
The beauty of the company's model is that this small business-oriented niche exists in the larger and very-sexy social media space, Simmons observed, "so it stands to do very well in the coming days and weeks."
So far, its performance has been a pleasant surprise, Peter Astiz, head of the tech and capital markets practice at DLA Piper, told the E-Commerce Times.
That is not a commentary on the company itself, he said, but rather a reflection of the uncertain equity markets overall.
"In this environment, you have to be cautious in assessing even sure bets," Astiz noted.
Indeed, there is a large inventory of companies that have decided not to take the plunge and instead are waiting on the sidelines for a more stable market environment to develop, he said.
No Foreseeable Profit
The one major drawback for the stock is that the company does not have a history of strong profits and in fact has told investors it doesn't expect one in the foreseeable future, as its operating and capital expenditures rise.
Still, it has great investor backing, largely because of its software functionality and growth in recent years, Astiz pointed out.
Like many enterprise software providers, Jive has focused on providing collaboration and social-style communication software for businesses' internal use and for their use with customers and partners. It counts some 657 companies as customers, including marquee names like HP.
"Jive has the social network aura going for it," remarked Astiz. "That is why it had such a pop today. The markets love that part of their story."
Waiting for Zynga
Jive is also benefiting from the expected Zynga IPO.
"Zynga is whetting people's appetite for this kind of stock," said Astiz. "A lot of people know, though, that they won't be able to get the shares they want in Zynga, so what they are doing is looking at other deals that have similar characteristics."
Any company remotely related to social media, he said, would have done well to go to market this week.
Jive declined to comment for this story.