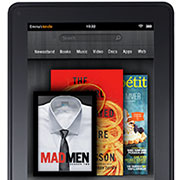 Amazon began shipping its 8.9-inch Kindle Fire HD on Thursday, ahead of its original planned schedule. The specs and price point of the device are interesting enough that it will certainly make some inroads in the tablet market: Among other features, it sports a front-facing HD camera, 16-GB or 32-GB storage options, and 10 hours of battery life.
The 16-GB model is priced at US$299 and the 32 GB at $369. Later this month, an LTE option will ship for $500.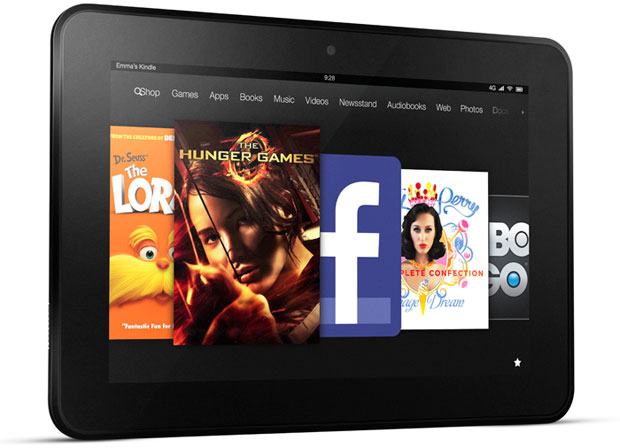 Kindle Fire HD 8.9
Content Is King
Amazon is lucky among tablet makers, of course, in that its primary goal is not necessarily to make much — or even any — profit from hardware sales. Its interest lies in the anticipated revenue stream from content users buy or rent to consume on the device.
This approach to the market allows Amazon to try just about anything it thinks will meet market demand. Whether it will or not — try anything, that is — is a matter of debate.
The Full-Sized Tablet Market
The 8.9-inch form factor was a bet Amazon had to make if it wanted to go head-to-head with Apple's full-sized iPad, and it exhibited some confidence going into this venture.
"What few know is that while the larger and more expensive Kindle didn't sell as well as the original size, the users were far more active and loyal," Rob Enderle, principal of the Enderle Group, told the E-Commerce Times. "Keeping your most loyal users happy is a good strategy for any vendor."
The 8.9-inch model completes Amazon's line of Fire tablets and Paperwhite e-readers, and Amazon will expand into other areas only if this model moves well, he predicted.
"They aren't interested in becoming a generic device maker — at least not at the moment," Enderle said.
Competing With the Surface
However, Amazon is interested in taking down its competition, which now includes Microsoft's Surface tablet.
As it continues to compete with the iPad — and now the Surface as well — Amazon could find itself focusing more on expensive, high-end hardware.
The head of Amazon's Kindle division, Mike Nash, spent 20 years at Microsoft, noted Laura DiDio, principal of ITIC. "He is a very savvy marketer who has worked on many different projects at Microsoft. I don't think Amazon has fully leveraged his expertise — not yet, at least. There is more to come from him."
Amazon's next move will be to take on the Surface with a more full-featured product, she predicted.
"Amazon seems to be watching and trying to improve on both Apple and Microsoft," observed DiDio. "They are saying to consumers, 'we can innovate too, and we can do it at a lower price.'"
That's All, Folks
Then again, Amazon might be hesitant to stray far from its content-oriented business model.
"While the Kindle is clearly a media consumption device, Microsoft is positioning the Surface more as a general- purpose computing platform that supports well-known productivity apps," Charles King, principal of Pund-IT, told the E-Commerce Times.
"Frankly, I don't think Amazon is capable of playing that angle unless it has something up its sleeve in apps," he said.
"Google is a much clearer opponent of the Surface in this sense, given the strength of its Docs, Calendar, Gmail, and other services — let along the size of the Android app market," King pointed out.
Amazon also must consider that other vendors are attempting to make content plays, Azita Arvani of the Arvani Group told the E-Commerce Times.
"The competition has changed on the content side of the tablet market," she said. "Apple, Amazon and Google are all trying to not just sell devices, but use the devices as a conduit to sell other digital goods."